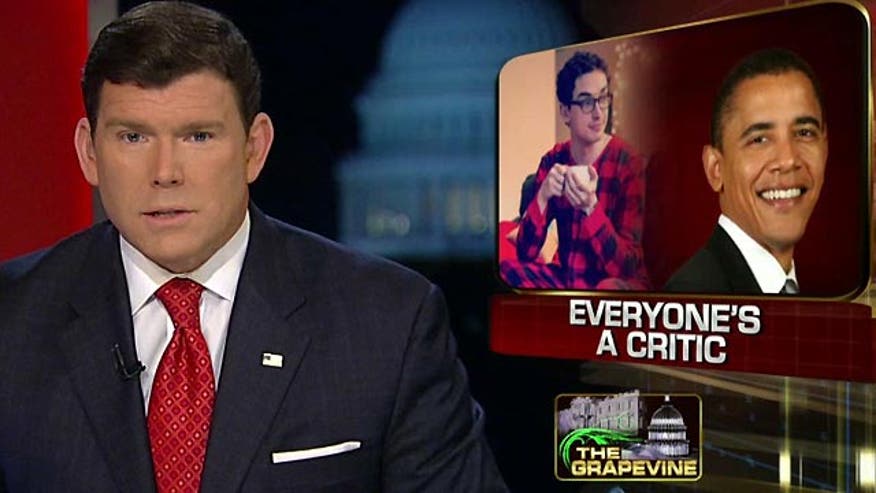 And now some fresh pickings from the Political Grapevine...
Can't Get Enough
Former NBA star Dennis Rodman just can't get enough of North Korea.
He is holding tryouts for a North Korean team to face veteran NBA players in an exhibition game for leader Kim Jong Un's birthday.
Rodman says -- quote -- "it's all love here."
For those who do not feel the love -- include Kim's uncle -- who was recently executed.
And, another sign of love, and kind of a throwback.
North Korea recently threatened to strike South Korea -- without notice.
By fax.
Minority Report
A case in Texas that might remind you of the movie "Minority Report" -– remember that -– the so-called pre-crime.
A court said it was OK for police to go into a home and round up people in handcuffs based on a tip without a search warrant.
They obtained the warrant after the alleged meth cooks were in handcuffs and boxes of chemicals were confiscated.
As the Dallas Observer put it, it was based on a -- quote -- "prediction of a future crime."
The trial court cited federal rules permitting -- illegally seized evidence -- a third party told them about, beforehand.
The second court of appeals overturned that ruling -- saying it appeared to be a clear case of police misconduct.
But the Texas Court of Appeals which has final say -- agreed with the trial court.
#pajamaboy
Finally, Organizing for Action employee Ethan Krupp -- has gained notoriety and his own hash tag -- as Pajama Boy.
Buzzfeed noticed that Krupp posted critical comments about President Obama -- on his now-defunct college blog.
In it, he wrote imaginary dialogue -- for parts of himself -- about Obama's speech at the University of Madison-Wisconsin, between MOGM -- my Obama groupie mentality -- and MRPM -- my rational pessimistic mentality.
He quotes a section of the president's speech and then fights with himself over it.
Krupp bashes the president for lofty rhetoric letting Mitt Romney score points for politicizing the Bin Laden raid and more. The fanboy side says things like -- "greatest president ever."