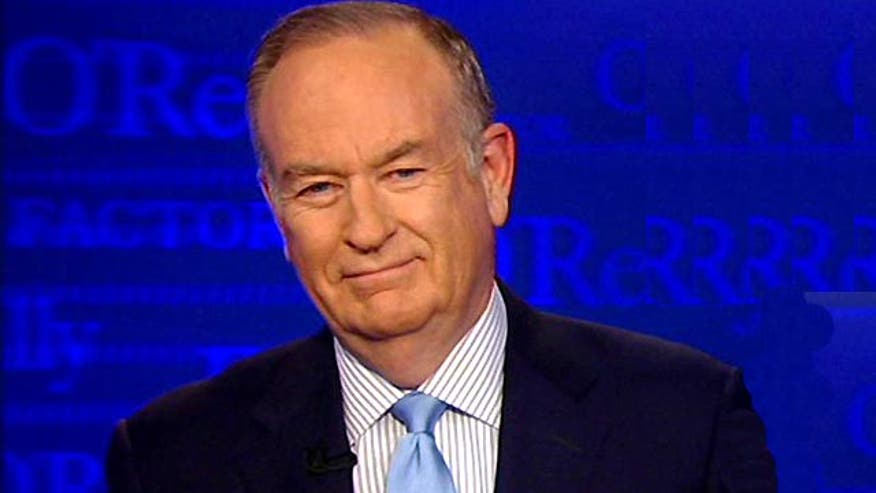 By Bill O'Reilly
As you may know Miss Megyn Kelly causing some controversy after she said last week that Santa is a white man and so is Jesus. That after an Internet column expressed disappointment with Santa's Caucasian profile. Immediately, immediately the far left was outraged.
(BEGIN VIDEO CLIP)
UNIDENTIFIED FEMALE: If we can't imagine Santa across the racial divide no wonder we have trouble creating an America without a racial divide. So Santa maybe this year you can leave just a little more racial imagination and tolerance in our Christmas stockings.
(END VIDEO CLIP)
O'REILLY: Well that would be nice. But one wonders why anyone is even bothering with this. The historical truth is that St. Nicholas, the prototype for Santa was white. He was born some time around 280 AD in Asia Minor now the country known as Turkey. St. Nicholas was a very kind man, protector of children and sailors. His feast day is celebrated on December 6th.
By the time the Renaissance arrived in the 14th century St. Nicholas was the most popular Saint in Europe. In fact in Holland they made him a legend and gave presents on his feast day. When the Dutch settled in New York the folks continued to honor St. Nicholas who was named "Sinter Klaus." And soon December became the month of "Sinter Klaus" in the colonies complete with gifts and celebrations.
Then in 1822 an Episcopal minister Clement Clark Moore wrote a Christmas poem for his three daughters. That forged the modern-day image of Santa Claus. The poem is now known as the "Night before Christmas". Then in 1881 political cartoonist Thomas Knap (ph) came up with the modern- day image of Santa Claus the one that kids all over the world delight to even today.
So that's it. That's how Santa Claus came into being. Now why the bother? Two reasons: one because any talk of skin color brings out the zealots and two because any controversy attached to the Fox News Channel will be seized upon by the media.
(BEGIN VIDEO CLIP)
UNIDENTIFIED MALE: I guess the truth is out. You heard of secret Santa. Well here is a secret for you. I am black at hell.
UNIDENTIFIED FEMALE: That I never knew.
UNIDENTIFIED MALE: Well good it's better for everybody that way. You know how many presents I got to deliver. I can't afford to get pulled over every 10 minutes.
UNIDENTIFIED FEMALE: I mean so you're ok with people thinking Santa is white?
UNIDENTIFIED MALE: Well a white guy taking credit for something a black guy did. I'm more used to it than ok with. In history always give white --
(END VIDEO CLIP)
O'REILLY: But in this case Miss Kelly is correct. Santa was a white person. Does that matter? No it doesn't matter. The spirit of Santa transcends all racial boundaries, it's a spirit based on generosity, kindness to children and magical moments. But for those who despise the Fox News Channel there is nothing magical about anything we do here.
Again a little history. When we first started up more than 17 years ago the mainstream media was dismissive believing CNN and MSNBC would crush us. They were wrong. When that became apparent the liberal media attacked and continues to do so today. Because they can't defeat us on the media battlefield the far left seems to -- seeks to demonize Fox News as a right wing propaganda machine and a racist enterprise. That's why Miss Megyn got headlines about a Santa Claus remark that was totally harmless. So there you have it. And that's "The Memo."