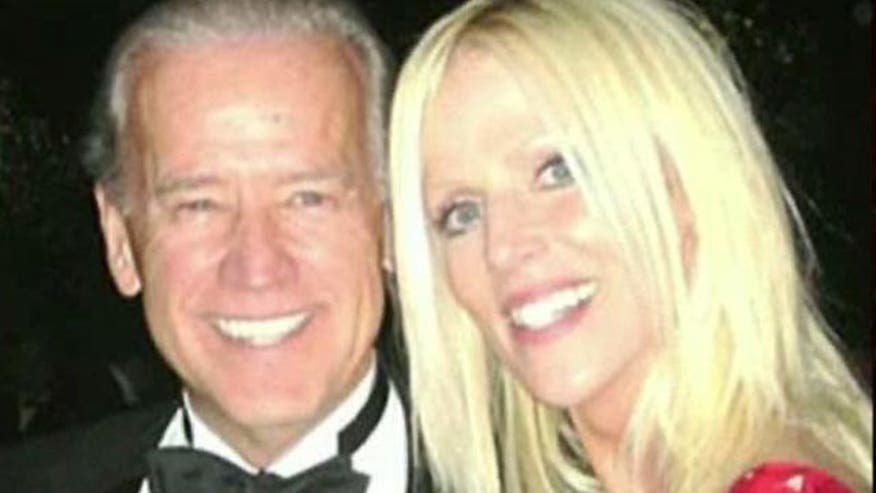 And now some fresh pickings from the Political Grapevine...
Save the Date
You are invited to the wedding of Journey rocker Neal Schon and his White House Gate Crasher, soon-to-be wife Michaele Salahi.
For just $14.95 you can watch their December 15th nuptials live on pay-per-view with some of the proceeds headed to Philippines typhoon victims.
The Winter Wonderland Wedding and Music Event features performances by, who else? Journey.
Salahi and her then-husband Tareq infamously attended an elite White House party without invites in the year 2009.
She got together with Schon when she split from her "Real Housewives of D.C." co-star and the two have been together ever since.
Loose Change Act
We have told you about how the TSA has been slow to spend the change it collects from security checkpoints across the country.
Next week, the House is expected to pass legislation requiring the agency to spend all unclaimed money on lounges for members of the military and their families.
TSA collects an average of nearly a half million bucks a year.
But it has only gotten around to spending a fraction of that.
In 2012, for instance, the agency found $531,000 in unclaimed money but by March 2013, it had spent only $6,500 on security.
That bill could pass as early as Monday, when the House returns from its Thanksgiving break.
Time to Pray
And finally now, hard times have fallen on the Washington National Cathedral.
Officials say they have decided to start charging admission fees to tourists starting in the year 2014.
The fee will be $10 for adults and $6 for kids, seniors and the military.
Admission is free on Sundays as well as on weekdays for worshippers.
The National Cathedral is working to raise funds to repair earthquake damage from the year 2011, totaling $26 million.
The church is still $19 million in the hole for repairs.