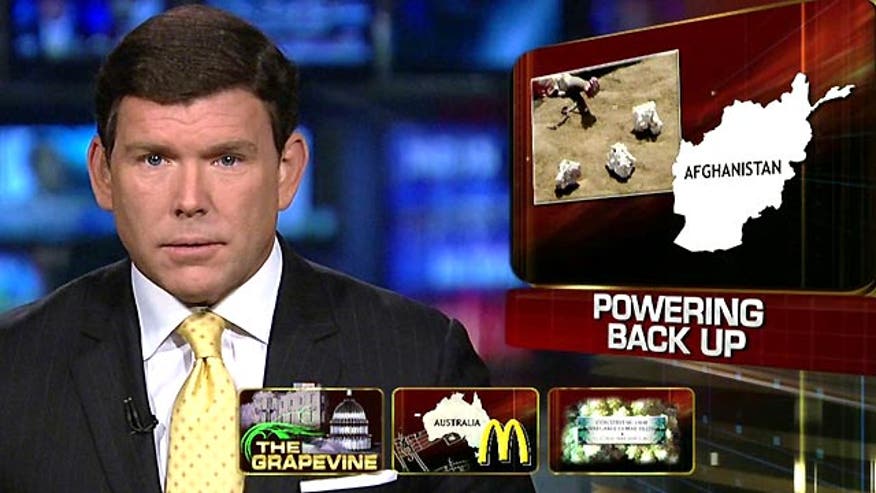 Some fresh pickings from the Political Grapevine:
Crime and Punishment
Afghanistan may be planning to bring back public stoning as punishment for adultery. The new draft penal code would resurrect the practice that was abandoned a dozen years ago when the Taliban was ousted from power.
The draft gives a punishment of 100 lashes for the unmarried having sex outside of marriage. And for those who are married, stoning.
The Afghan ministry of justice tells the Wall Street Journal the measure is being considered by a working group that is revamping the country's penal code.
Hot, Hot, Hot
As the mercury drops, here's a story that may make your blood boil. A group of federal officials is getting away from the cold weather in style, on your tax dollars.
The Washington Times says the U.S. Coral Reef Task Force chose a beachfront hotel on St. Croix in the Virgin Islands as their base on a mission to study coral reefs.
The 17th Century beachfront resort, Buccaneer Hotel, which appeared in an episode of "The Bachelor," reportedly has a lush golf course and rooms that start at over 300 bucks a night. Federal officials claim the on-scene experience about Caribbean coral reefs is important to the mission of conservation.
U.S. coral reef task force was created by an executive order in 1998. The group, with members from a number of federal agencies, meets twice a year. As for this trip, the group insists they cut a deal on room and board.
Culture War
Finally, a cultured solution to loitering young people, courtesy of a McDonald's in Australia. A restaurant on the outskirts of Sydney has started playing classical music and opera late at night.
Media reports say so far the results have been positive. The store's operations manager says fewer young people are hanging around late at night.
Social media is not completely sold on the idea, with some locals claiming the music is a little bit too loud. But others say it might just bring a bit of class to the area.