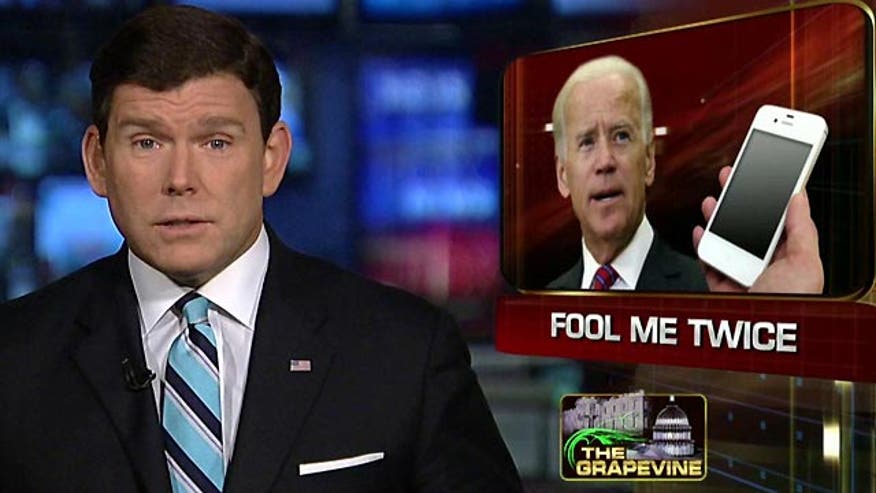 Some fresh pickings from the Political Grapevine:
Give It Away Now
The IRS issued $4 billion -- billion with a "B" -- in fraudulent tax refunds last year. Some of the refunds event went overseas, including 1,000 refunds to two addresses in Lithuania and China.
The IRS inspector general says they've stepped up efforts to fight identity theft. In fact, agents have resolved three times as many cases as last year, according to the IRS.
Still, that official says there's more work to be done -- quote -- "identity theft continues to be a serious problem with devastating consequences for taxpayers and an enormous impact on tax administration."
Do as I Say... Not as I Do
A lawyer is offering students a scholarship to help them pay for graduate school. The catch, though, it cannot be used for law school.
The $1,000 scholarship is called the "Anything But Law School Graduate Scholarship." And his rationale -- quote -- "This is simply a supply and demand issue. There are just a lot more lawyers than there are jobs." He added that if a student is passionate about the law and is willing to stomach the job market, they should go for it, but he hopes the scholarship makes students think twice.
Friday Follows
And finally, a couple of updates in our Friday Follow-up segment.
Remember this, the mountains of foods left behind in two Louisiana Wal-Marts after the food stamp system had a technical glitch that gave people access to unlimited funds. Well, local reports say Governor Bobby Jindal will pursue the most egregious offenders. Violators would lose food stamp access for at least a year.
And finally, on Wednesday we told you about Vice President Joe Biden trying to call Marty Walsh, Boston's new mayor-elect. Instead he dialed up a former congressional staffer with the same name.
It turns out the VP made more than one wrong congratulatory call. The Huffington Post reports that one of their readers received a voicemail saying -- quote -- "Marty, this is Joe Biden. Nice to see you win and nice to see labor win. Anything I can do to help you from the White House in terms of your needs in Boston, holler, man."
The VP's office took the misdials in stride, tweeting today -- quote -- "Any other Marty Walshs out there, we would love to hear from you."
We would, too. If the V.P. called you, let us know on Twitter @SRGrapevine.