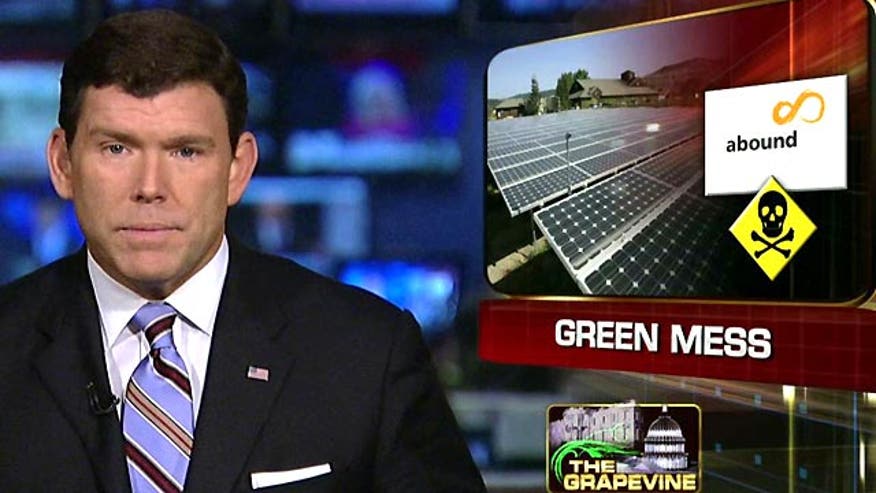 And now some fresh pickings from the Political Grapevine...
Waste, Fraud, Abuse
You are paying almost $9 million a year to federal workers for tasks such as watching TV, surfing the Internet, and taking care of personal business.
And that's just at six Homeland Security Department offices.
It has to do with abuse of overtime that has almost become institutional.
A letter to the president warns these cases may just be the tip of the iceberg and that -- quote -- "Such abuse of overtime pay is a violation of the public trust and a gross waste of scarce government funds."
DHS is reviewing its procedures adding, while some overtime is necessary, the misuse of it is not tolerated.
Sticks & Stones
Is government an insult?
An assistant district attorney in Tennessee thinks so.
A Nashville newspaper reports, the prosecutor got so tired of being called "the government" by defense attorneys, she filed a motion to stop it.
Quote -- "The state believes that such a reference is used in a derogatory way and is meant to make the state's attorney seem oppressive and to inflame the jury."
The lawyer who was targeted in the motion fired back.
Defense Attorney Drew Justice told the judge that henceforth he would like to be referred to as "Captain Justice."
Other acceptable names, he said, would be "Guardian of the Realm" and "Leader of the Resistance."
The judge denied the government's motion.
Still Abound?
Finally, remember Abound Solar?
It was one of those green companies that folded in 2012 after taking hundreds of millions of taxpayer dollars in loan guarantees.
Well, here's the kicker, Abound Solar's building is still a toxic mess of carcinogens, broken glass, and contaminated water.
The Northern Colorado Business Report says it will cost nearly $4 million to clean up that building.
Taxpayers like you have lost a total of $70 million on that company so far before the cleanup.