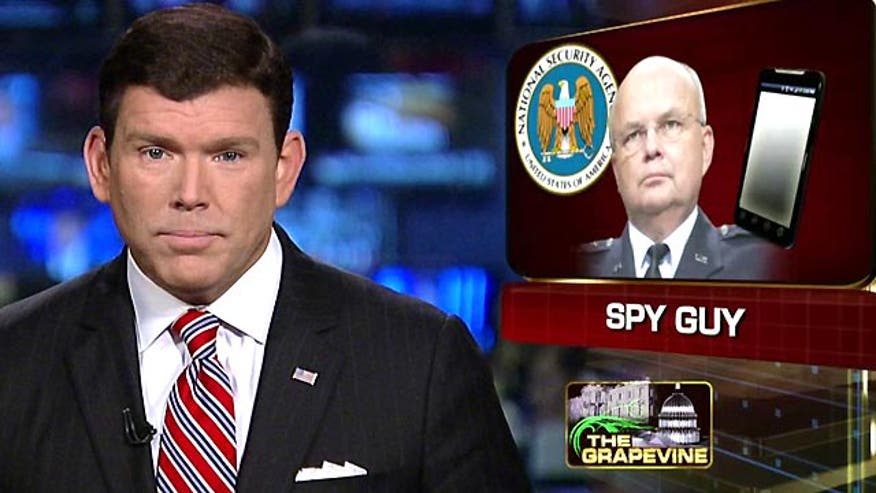 And now some fresh pickings from the Political Grapevine...
Regime Change?
Iran has sentenced four Christians to 80 lashes for drinking communion wine.
FoxNews.com reports they were charged with consuming alcohol in violation of the theocracy's strict laws.
A new UN human rights report finds such persecution is common despite the pledge of Iran's new president said to be a moderate.
More than 300 Christians have been arrested since 2010.
The State Department says there are about 370,000 Christians in Iran.
Pay to Park
Seattle is forcing a 103-year-old woman to sell her parking lot near the waterfront to make way for -- wait for it -- a parking lot.
Fox affiliate KCPQ reports the city had $30 million in state money to clear up parking issues related to a construction project.
Spokane resident Myrtle Woldson did not want to sell, but the city council voted unanimously to use the power of eminent domain -- to seize the land -- after paying Woldson what it calls fair market value.
Spy Guy
Finally, the former head of the NSA and CIA gets a lesson in eavesdropping.
General Michael Hayden was talking on his cell phone aboard an Amtrak train Thursday.
A few seats away Tom Matzzie the former Washington director of MoveOn.org.
For a brief period -- Matzzie tweeted furiously -- suggesting Hayden was giving reporters disparaging quotes about the Obama administration.
One of the tweets reads -- quote -- "On Acela listening to former NSA spy boss Michael Hayden give 'off record' interviews. I feel like I'm in the NSA. Except I'm in public."
Someone eventually tipped off Hayden -- who finished his call -- walked over to Matzzie and offered him a real interview.
They reportedly spoke for a few minutes about the Fourth Amendment and NSA surveillance.
Hayden later told the Washington Post he was not criticizing the president and dismissed the tweets as the story of a liberal activist hearing snatches of conversation.