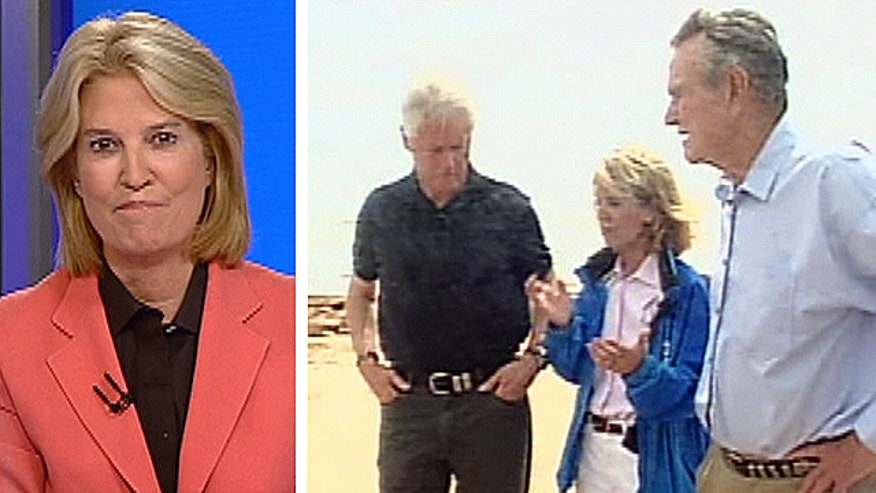 By Greta Van Susteren
Let's all go "Off the Record" for a minute. You know I love my job, and one of the most fun parts of my job, though, is not on camera. It's getting invited to participate in so many charities including tonight's big event right here in Washington, the Points of Life Tribute Awards. I'm emceeing it.
This charity began decades ago with a vision from then-President George H.W. Bush. He called on Americans to take action by helping their fellow citizens. As you may know, President Bush 41 has one of the biggest hearts in this nation. You can ask President Clinton - he is going to confirm it for you. I saw firsthand these two former presidents making an example for the rest of us - Republican and a Democrat working together after Hurricane Ike.
So, is tonight's Points of Life Award winner, Governor Chris Christie. He is being honored for working non-stop to help those who got slammed by Hurricane Sandy and the even better news, volunteers are all over the nation every single day helping. Chances are you're a volunteer, and so this night in many ways honors you, too.'
So take a bow. Regardless of our differences, political or otherwise, we all need to look out for each other, and that's my "Off the Record" comment tonight. If you have an important story issue you think I should take "Off the Record," go to GretaWire.com and tell us about it.