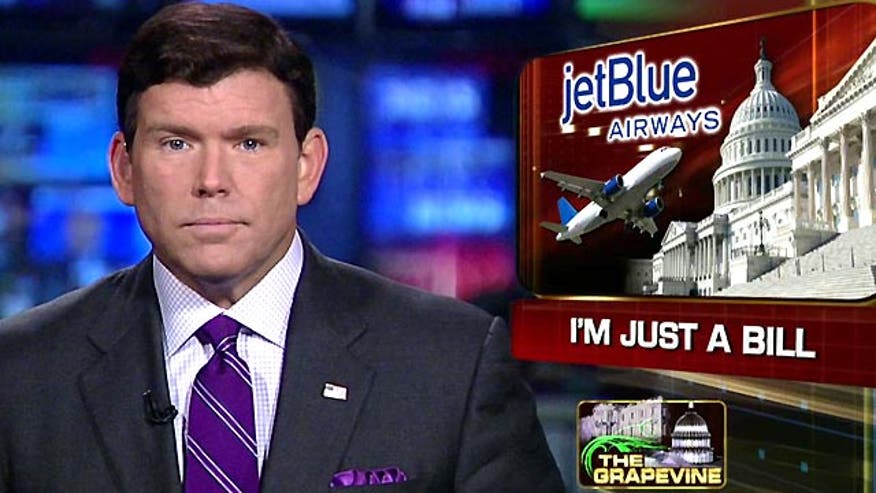 And now some fresh pickings from the Political Grapevine...
More Than Meets the Eye
It comes as no surprise that the federal government has very low approval ratings -- all of the federal government.
But are some media organizations burying the lead?
President Obama's approval rating hit an all-time low last week of 37 percent, according to the latest Associated Press poll.
But in the story, that number is first cited in paragraph number eight and the headline only mentions Republicans and the Tea Party.
In March 2006, then-President Bush hit the 37 percent mark -- a new low at that point in his term -- and the AP's headline then was -- quote -- "Voters down on Bush, Congress, state of nation as Republicans fret"
Back to President Obama -- none of the major networks reported his 37 percent rating during their evening news programs -– not once.
The next night, NBC lead its program with its own poll numbers, which had the president's approval numbers 10 points higher at 47 percent, with no mention of the Associated Press poll.
Shut Down the Pledge
The principal of a small Nebraska high school decided to shut down the Pledge of Allegiance.
Why?
Because of the partial government shutdown.
Principal Pat Jones apparently decided on his own that the school would skip the Pledge.
Many students were outraged -- and according to one parent -- at least one student stood up and recited the Pledge anyway.
The local superintendent said the decision did -- on the positive side -- start a conversation among the students about government.
But skipping the pledge is not something, he says, they will do again.
I'm Just a Bill
While Congress is having some real issues moving "Bills" through the Washington gridlock here -- one business is trying to help.
JetBlue is offering free speed passes to any passenger with the name -- or variation of the name -- Bill. So all "Bills" can move through.
Pass holders gain access to a faster security line, and anyone traveling with a "Bill" is included in the deal.
The deal goes through the end of October and is good for all three D.C. area airports.
Little known fact -- my first name is William -- so I'm looking forward to a speedy trip through security.