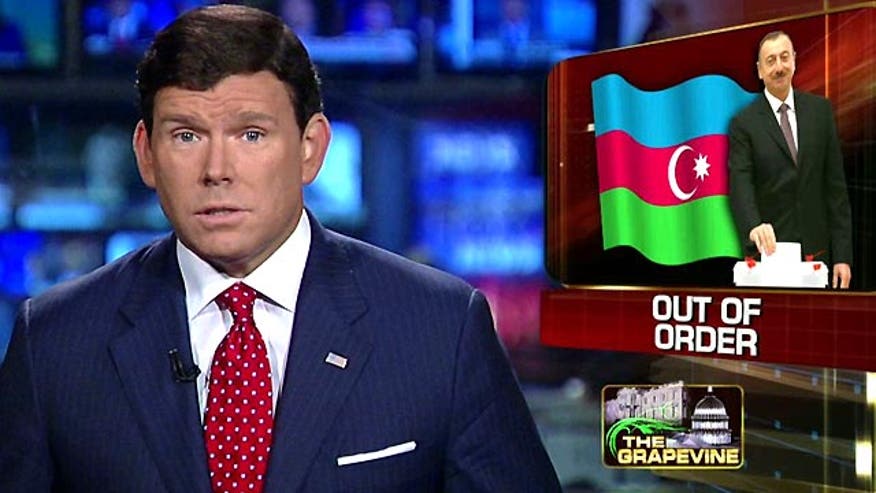 And now some fresh pickings from the Political Grapevine...
Big Money
$130 million of your tax dollars were committed -- just before the partial shutdown -- to a new embassy compound in the Western African nation of Mauritania.
The facility had already been planned because the existing embassy is aging and overcrowded.
Da Man
By any measure, Mike Ditka has had an amazing career as a football player, a coach, and an analyst.
His biggest mistake?
He says, not going for the Republican nomination against state legislator Barack Obama to represent Illinois in the U.S. Senate.
Ditka tells The Dickinson Press he probably would have won and Barack Obama wouldn't be in the White House.
When Ditka's 1985 Chicago Bears had a reunion at the White House in 2011, the president joked he was glad Ditka did not run because he -- the president -- would have been terrible on ESPN.
Out of Order
And a special message to any would-be dictators looking to rig elections -- wait until after the vote to release the results.
The Washington Post notes Wednesday's elections in Azerbaijan were not expected to be free or fair as President Ilham Aliyev had reportedly stepped up intimidation of critics and restricted free speech.
Vote counts showing Aliyev winning in a landslide, were sent out on an official smartphone app before the voting even began.
The results were quickly recalled.
Officials claimed the results from 2008 were sent by mistake, except the candidates shown in the app were those from this week.
Blogger Max Fisher puts it in perspective.
Quote -- "There's supposed to be a certain ritual to an election like Azerbaijan's -- demonstrations are put down, reporters are harassed, opposition candidates are whittled down, supporters are ushered to the polls and then Aliyev's sweeping victory is announced. They got the order wrong here."
Turns out Aliyev is believed to have won by even more than the app indicated.