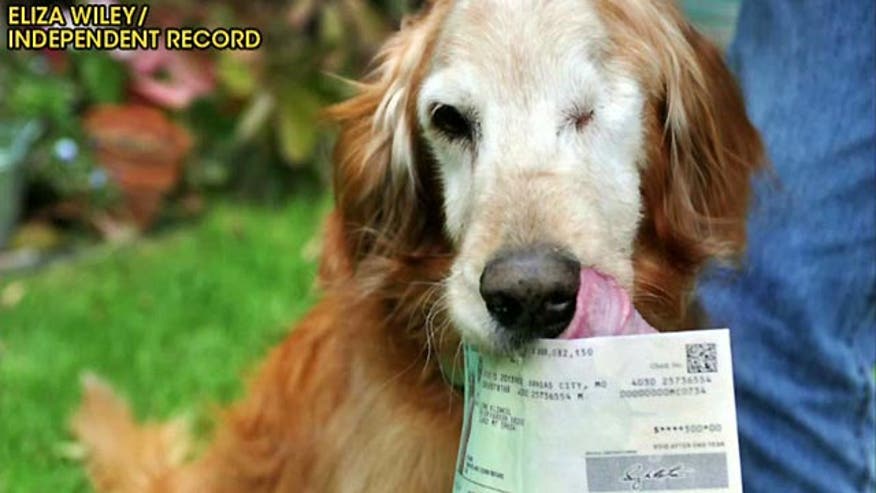 Now some fresh pickings from the Political Grapevine...
Out of the Office
As you know the partial government shutdown means non-essential government personnel are not at work.
And that can make it hard to get things done, like, say, responding to inquiries about the shutdown.
The Pentagon apparently wanted to prove that point.
House Armed Services Committee Chairman Buck McKeon sent a letter to Defense Secretary Chuck Hagel yesterday, saying the DOD is not interpreting the Military Pay Act correctly.
Today, a senior defense official was asked if the Pentagon was going to respond to McKeon's letter.
He said he would like to but -- quote -- "Unfortunately most of the staff who draft congressional correspondence are furloughed."
Who's Calling?
Being short-staffed is also proving troublesome on Capitol Hill where some lawmakers are being forced to be their own secretaries.
That caught one constituent of Republican Congressman Doug Collins off guard yesterday.
(BEGIN VIDEO CLIP)
REP. DOUG COLLINS, R - GA: You're talking to Congressman Doug Collins. No, you have no need to be sorry dear, you called my office, I'm just answering the phone!
(END VIDEO CLIP)
Democratic Senator Joe Manchin of West Virginia also gave in to the persistent rings, answering the phone, as did Republican Senator Dean Heller of Nevada and many, many others.
Picking Up the Slack
Lawmakers aren't the only ones picking up the slack.
The coach of the Coast Guard academy football team spent the morning washing their uniforms because the equipment staff has been furloughed.
It also came as a rude awakening for players. The coach sent their laundry bags back with personal laundry un-washed.
He told them they had to wash their undergarments themselves.
And the fate of this weekend's big game between Air Force and Navy is still up in the air.
There is no final confirmation yet as to whether the game can be funded privately -- allowing the teams to take the field.
Costly Kibble
And finally, a Montana man with a lot of patience just got paid back for his dog's costly snack.
Wayne Klinkel's golden retriever Sundance ate $500 in cash back in December.
Klinkel didn't want to just eat the loss so he monitored Sundance's deposits and painstakingly collected pieces of the bills, washed them off, put them back together, and mailed them to the U.S. Treasury Department in plastic bags with an explanation.
This week, he received a check in the mail -- which, we hope -- will not suffer the same fate.