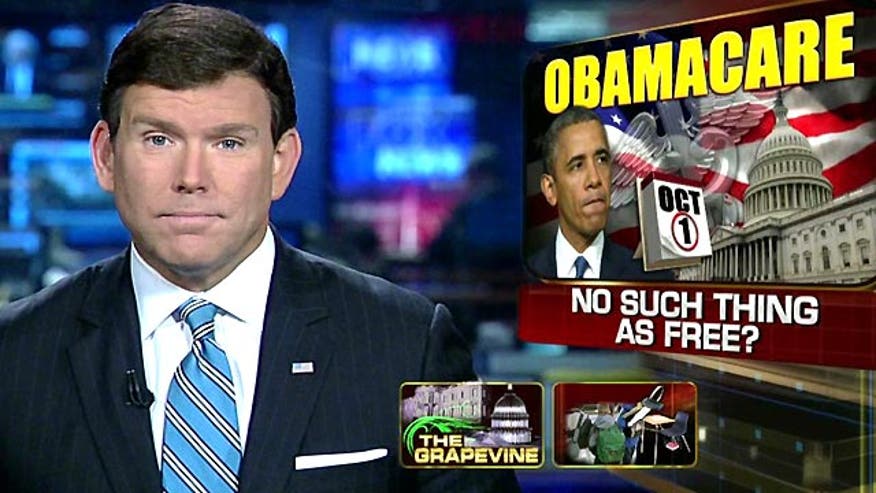 Now some fresh pickings from the Political Grapevine...
That's a Wrap
The director of the planned CNN documentary on Hillary Clinton is throwing in the towel.
Charles Ferguson writes on the Huffington Post, that immediately after signing on to that film he started getting pressure from the Clinton camp -- quote -- "The day after the contract was signed, I received a message from Nick Merrill, Hillary Clinton's press secretary...He interrogated me; at first I answered, but eventually I stopped."
Ferguson says he reached out to Clinton for an interview and -- quote -- "the message that came back was basically -- over my dead body."
He claims that of the more than 100 people he approached for interviews, only two agreed -- quote -- "Not Democrats, not Republicans -- and certainly nobody who works with the Clintons, wants access to the Clintons, or dreams of a position in a Hillary Clinton administration."
When plans for the documentary were first announced, the Republican National Committee voted to boycott any CNN debates over concerns the film would paint Clinton in a positive light ahead of a possible 2016 presidential bid.
No Such Thing As Free?
The long-awaited kickoff of the ObamaCare exchanges is tomorrow. Whether there is a shutdown or not.
And there has been a subtle, yet important change to a portion of the ObamaCare website with information for those who can't afford any plan.
The Weekly Standard published these two screen-grabs.
The top one was posted all summer long, the bottom one is what the website looks like now.
Notice -- the word "free" has been omitted from the last pitch.
We have contacted Health and Human Services for an explanation. It has not responded.
Tiny Toy
And finally, a seventh grader in Rhode Island has been suspended from school for having a keychain with a fake gun just a couple of inches long.
The boy tells a local TV station, the keychain fell out of his backpack last Thursday.
It had a toy gun attached a little larger than a quarter.
Another student picked it up and was showing it around.
When a teacher saw it, the boy was suspended, but not the other student.
He says he bought the keychain for 25 tickets at an arcade.
The school system says it cannot comment on student discipline issues.