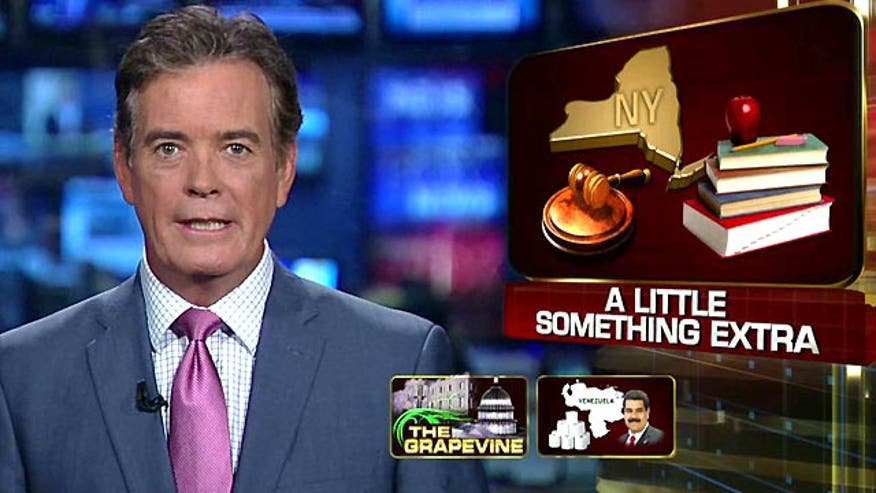 And now some fresh pickings from the Political Grapevine...
Controlled Atmosphere
The Anti-Defamation League is calling for Northeastern University to investigate charges by Jewish students of what it considers an atmosphere of intimidation, or an official indulgence of anti-Semitism.
One student tells a Boston television station her professor gave a lecture praising the Palestinian group Hamas.
She says, she then wrote a paper arguing Hamas was not a legitimate organization citing the fact that the U.S. considers it a terrorist group.
The student was told to rewrite the paper because the professor could not see how she could logically have come to that conclusion.
In a page-long statement, Northeastern points to its diversity, suggests resources for students who feel discriminated against, and notes unsubstantiated allegations made by third parties are not sufficient to launch internal investigations.
A Little Something Extra
A New York high school teacher fired for showing up to jury duty with 20 small envelopes of heroin -- could get his job back.
A judge found the teacher's firing was unduly harsh and ordered a lesser punishment.
The judge noted the conduct took place off the school site, no student was involved, and the teacher had an otherwise spotless record. Except for the heroin.
City officials -- including Mayor Michael Bloomberg -- are blasting the decision and promise to appeal it.
It Does Roll
Finally, proof that it does flow downhill.
Venezuela ordered a temporary takeover of a toilet paper factory in what it called an effort to ensure consistent supplies after embarrassing shortages earlier this year.
Critics of President Nicolas Maduro say the nagging shortages on a wide range of products are proof that his socialist government's rigid price and currency controls are failing.
Supporters laud Maduro for maintaining tough regulations on private businesses and blame unscrupulous merchants for hoarding products to make quick profits.