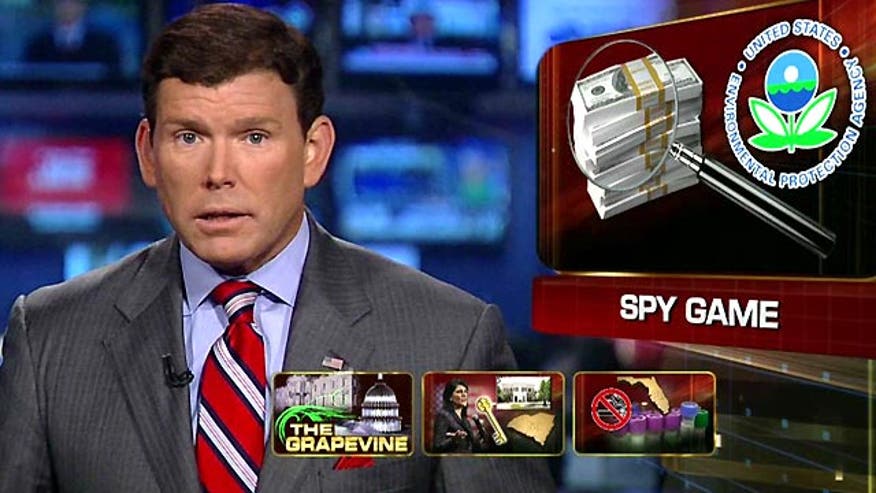 Some fresh pickings from the Political Grapevine:
Spy Game
A former high-level EPA employee is expected to plead guilty to defrauding the government out of nearly $900,000 by pretending he was moonlighting as a top secret CIA agent.
64-year-old John Beale is accused of stealing the money over the past 13 years by getting paid for salary and bonuses he did not earn.
The Washington Post reports Beale took long periods of time off from the job, telling his bosses he was doing top-secret work. It appears no one checked into his claims and he was kept on the payroll.
Tobacco Taboo
Drug tests are common practice when applying for a job these days. Now a Florida county is testing for a new banned substance: nicotine.
Flagler County will screen all prospective employees. A positive result means no job and no chance to reapply for any position in the county for a year.
A county official says "it's the same thing as drug use. We have a drug-free policy where everyone is tested before they come on board." He says employees can also be fired if they test positive after being hired.
The policy was put in place to reduce health care costs.
Locked Out
Getting locked out of the house -- it always happens at the most inopportune times. But take heart, it can happen to anyone.
South Carolina Republican Governor Nikki Haley posted on her Facebook page Wednesday -- "What not to do -- getting locked out of the governor's mansion in your robe while sending the kids off to school. Sigh-- #adayinthelife."
Five-thousand people have "liked" her status, hundreds weighing in with their own stories and to express appreciation for her candor.
The state Democratic Party has a different take -- quote -- "File this under fake transparency because it certainly is telling about Nikki Haley's priorities when it comes to sharing information."