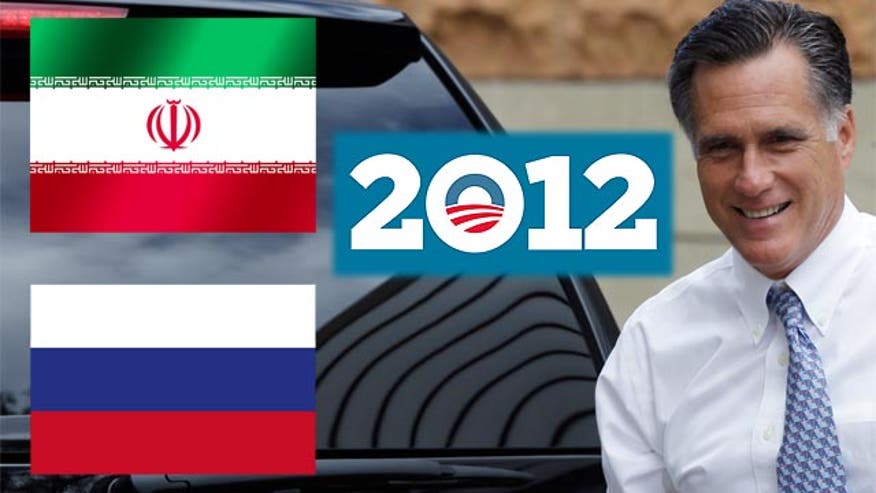 Some fresh pickings from the Political Grapevine:
Was Romney Right?
Amid news of Russia joining in a plan to build a nuclear power plant in Iran, we look back to the 2012 presidential election when the Obama campaign attacked Mitt Romney for mistrusting Russia.
The comments came after president Obama was heard whispering to Russia's then-president Dmitry Medvedev that he would have more "flexibility" after the election was over. Republican candidate Mitt Romney criticized the president for -- quote -- "pulling punches with the American people," noting: "Russia, after all, has done its very best to keep us from putting in place very crippling sanctions against Iran. Russia has been a geopolitical adversary on front after front around the world."
Vice President Joe Biden and Hillary Clinton were quick to criticize Romney for not understanding Russia- U.S. relations. "I don't know where Romney has been. We have disagreements with Russia, but they're united with us on Iran," the vice president said on "Face the Nation."
Secretary of State Clinton called it -- quote -- "somewhat dated to be looking backwards instead of being realistic about where we agree."
Who's to Judge?
A Tennessee judge has changed a seven-month-old baby's first name because she says he has not earned it.
The little boy's parents went to court because they could not agree on his last name. But the judge took issue with his first name "Messiah" and ruled it had to be changed to Martin. She said only one person deserved that title: Jesus Christ.
The boy's mother plans to appeal. Messiah was the fourth fastest rising baby name in 2012, according to the Social Security Administration.
Blaming the Victim
The Washington State Supreme Court says a drunken driver and her passenger can sue the power company for installing the utility pole they hit while driving intoxicated.
A Seattle TV station reports the driver's blood alcohol level was almost twice the legal limit, but the pole was only four and a half feet from the road instead of the required 10 feet.
The passenger was permanently disfigured. The driver pleaded guilty to felony vehicular assault.