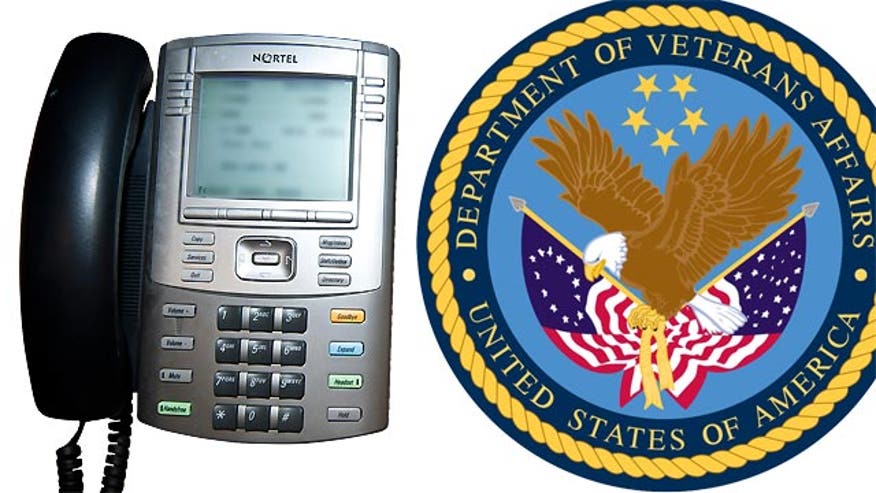 Some fresh pickings from the Political Grapevine:
Operators Are Standing By
A multi-million dollar call center funded by your tax dollars has operators taking an average of just two calls per day.
The Veterans Employment Call Center for the Veterans Affairs Department is operated by an outside contractor who will be paid an estimated $15 million by 2015. All that to employ operators sitting around waiting for the phone to ring.
It's not that there isn't work to be done at the VA. We've reported extensively on the massive backlog on help for vets. A report earlier this year found 70 percent of veterans seeking benefits wait 125 days or more just to have a claim processed.
The VA released a statement to "Special Report" this afternoon saying the operators -- quote -- "conduct deliberate job assistance and coaching calls with individual veterans that can last up to an hour."
Keep It Neutral
About a dozen women's rights groups are appealing to Rhode Island's governor to keep "father-daughter" dances out of public schools.
The general assembly passed a bill allowing gender-specific activities in schools as long as there is a comparable activity for the opposite sex. The legislation came about in response to backlash over a planned father-daughter dance for female students and a field trip to a baseball game for boys in Cranston.
The dance was canceled after people complained.
Women's rights activists contend -- quote -- "Rhode Island public schools should not be in the position of telling girls and boys which programs or activities they should be interested in based solely on their sex."
Too Stout to Scout?
The Boy Scouts are now using a fitness test for participation in their Jamboree, a test that would eliminate some of the world's best athletes.
This year all Scouts had to take a body mass index test before the festival, which began Monday. The Jamboree features activities such as hiking, biking and rock climbing. Any Scout or Scout leader with a BMI of 40 or higher cannot attend.
Experts say BMI is sometimes not a good indicator of physical fitness. The average nose tackle in the NFL has a BMI of 40.5, meaning he would have to sit out the Jamboree.
The Council on Size and Weight Discrimination says the Boy Scouts' decision is deplorable and an unfair and discriminatory policy. The Boy Scouts are defending their policy. A spokesman says they published the guidelines well in advance and promoting healthy living is important to their organization.