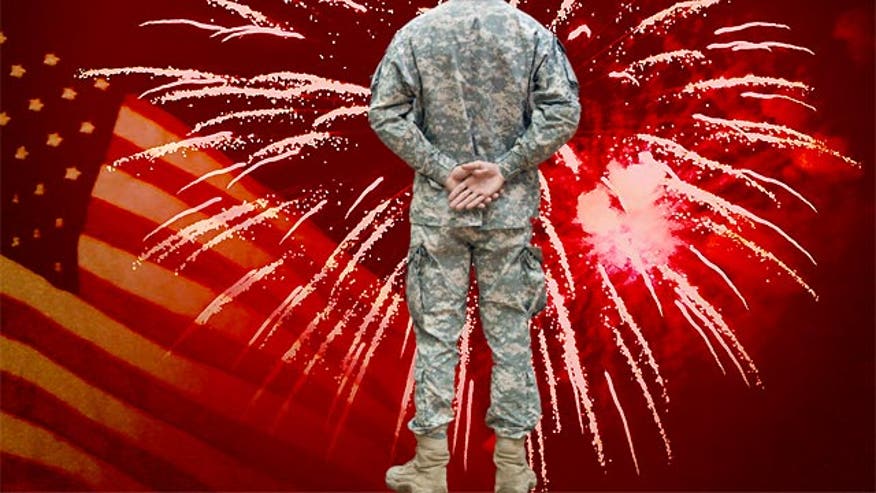 Now some fresh pickings from the Political Grapevine...
Jenny from the Bloc
Pop star Jennifer Lopez is apologizing for a performance celebrating the birthday of one of the world's most oppressive dictators.
Saturday night, she sang Happy Birthday to Turkmenistan President Gurbanguly Berdimuhamedow.
The State Department contends he is a dictator with a laundry list of human rights violations.
A spokesman for J-Lo says she had no idea and would never have performed if she had known.
She isn't the first celebrity to accidentally accept a paid gig with a dictator.
Hillary Swank attended a birthday party of Chechnya's president in 2011; Beyonce and Usher admitted to being paid $2 million dollars to perform for the Qaddafi family.
They all reportedly donated their paychecks for those gigs to charity.
Fireworks Furlough
Independence Day will be a lot quieter this year at several military bases across the country because the fireworks have been furloughed.
Camp LeJeune, Fort Bragg, Shaw Air Force Base and Joint Base Pearl Harbor have all opted to go a cheaper route this July 4th in order to comply with the budget cuts necessary because of the sequester, we're told.
The commanding general at Camp LeJeune says last year's celebration cost about $100,000 -- including overtime, transportation, and security.
From a Snack Run to the Slammer
And finally, a college co-ed spent the night in jail for a trip to the grocery store to buy bottled water and ice cream.
The Daily Progress reports 20-year-old University of Virginia student Elizabeth Daly was spotted by state agents leaving the store with what they mistakenly thought was beer.
Daly says six people in plain clothes swarmed her car, one jumped on the hood, and one drew a gun.
She says she was terrified, not knowing they were agents so she attempted to drive away and call 911.
In doing so, she grazed two officers with her car and was arrested and charged with assaulting and eluding police.
The Daily Progress reports that Thursday, the prosecutor dropped the charges.
State officials say they are looking into the case, but maintain their agents were acting on reasonable suspicion.