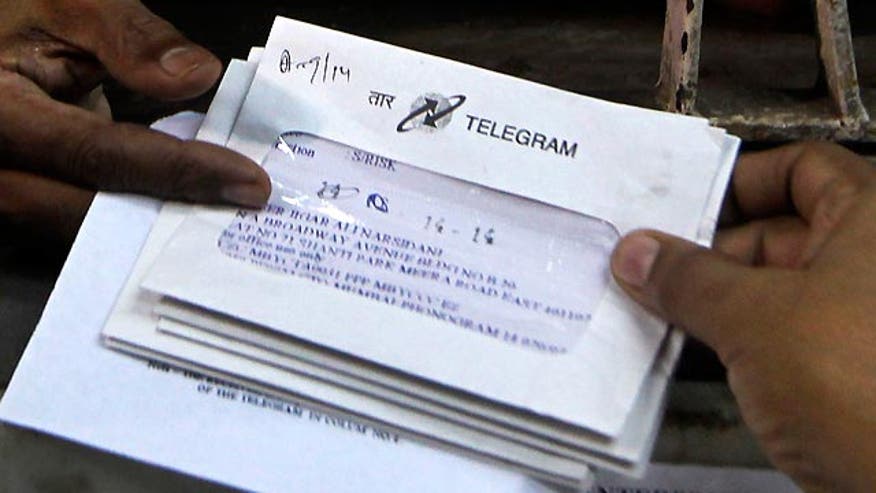 Now some fresh pickings from the Political Grapevine...
Scary Moments
Scary moments Thursday night at the Capitol Hill Club.
The National Review reports Texas Republican Congressman Ted Poe was unable to breathe after getting a piece of popcorn lodged in his throat.
Onlookers -- including fellow Congressman Matt Salmon -- called 911 after unsuccessfully trying the Heimlich maneuver.
House Republican Conference Aide Nick Muzin -- who also happens to be a doctor -- managed to dislodge the popcorn using the proper technique.
The National Review reports Poe joked that he choked upon hearing the 22-0 score from the congressional baseball game in favor of the Democrats.
End of an Era
It was once the fastest way to send a message but this age of smartphones and text messages has brought an end to the telegram.
Next month, the last telegram will be sent in India.
The U.S. abandoned the 144-year-old communication seven years ago.
But in India, about 5,000 telegram messages are sent every day.
Telegraph companies say they are losing millions because nearly everyone opts for newer, more efficient technology.
Caps Block
Technology is killing another communications tradition.
The Navy will no longer insist on messages being written in all capital letters.
Navy officials tell the Wall Street Journal mixed case messages are now easier to read and many young sailors -- who are accustomed to text messaging -- view the all caps format as shouting.
But old habits die hard. The memo announcing the change was written -- you guessed it -- in all caps.
One Littler Letter
And finally, the one little letter that made a very big difference at a graduation celebration.
When Laura Gambrel graduated from Indiana University last month, her mother ordered a cake with Laura's picture on it and asked the baker to draw a cap on her head.
Clearly, the baker misunderstood. Yeah, that is a cat -- not a cap -- perched on Laura's head on her graduation cake.