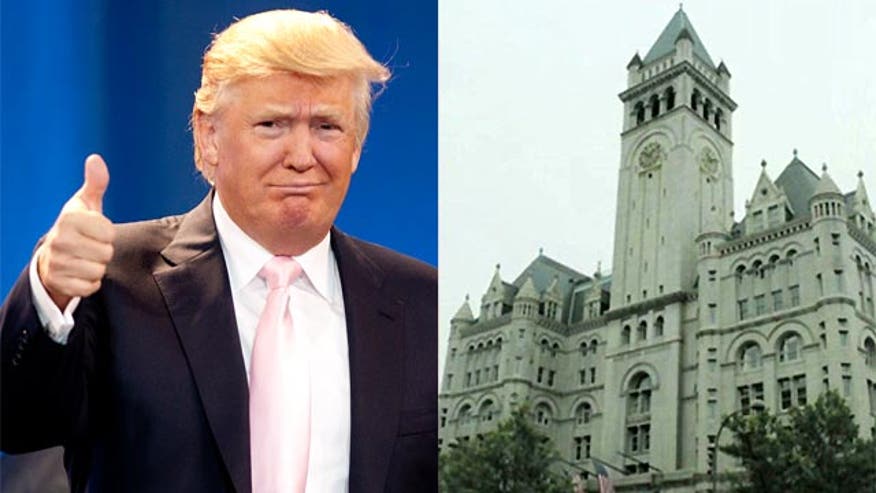 And now some fresh pickings from the Political Grapevine...
Mr. Trump Goes to Washington
Well, the Donald is coming to D.C. but not to the White House.
The government has agreed to lease the Old Post Office building to the Trump Organization saying it will – quote -- "save millions of taxpayer dollars while restoring a unique and important historic asset."
Trump says -- quote -- "It is a great honor and privilege to be given the responsibility of transforming one of our country's most important landmarks into what will be one of the great hotels of the world."
The renovation of the 114-year-old building should take til 2016.
The clock tower which is a tourist attraction will stay open to the public.
Stand By Your Man
The wife of an Alabama State Senator is taking a public stand against strippers and other women making advances on her husband.
Heather McGill wrote on her husband's Facebook page that women have contacted Shadrack McGill and sent pictures.
A local report says during the 2010 election, two strippers came to the senator's house in the middle of the night.
Mrs. McGill writes -- quote -- "It is a shame that people are so heartless that they would try to split up families."
Mrs. McGill is threatening to name any future violators.
Tenfold Fine
Finally, Chicago may increase the fine for littering from $150 all the way to $1,500 even for cigarette butts.
And if you litter from a car your ride would be impounded.
The law's author wants the punishment stiff enough to be a deterrent, saying -- quote -- "I know it's excessive. I just want to get your attention."
The Chicago City Council has not yet voted on the measure.