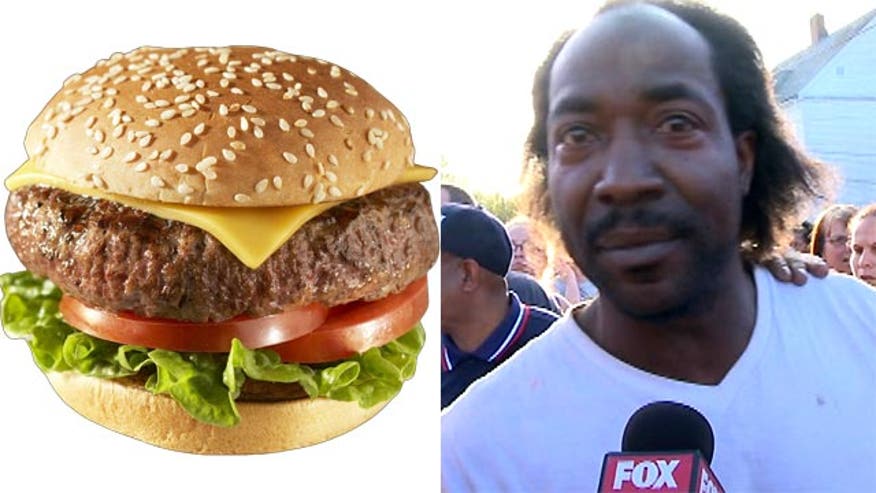 Now some fresh pickings from the Political Grapevine...
That Sinking Feeling
Spanish engineers have a lot of explaining to do after spending $686 million designing new, state-of-the-art submarines that will most likely sink if submerged in water.
The International Business Times reports the shipbuilders who were awarded the nearly $3 billion contract now say the S-80 subs are about 100 tons too heavy thanks to add-ons during construction.
The best fix appears to be lengthening the hull to redistribute the weight. That would be costly -- an estimated $10 million per meter of length, at a time when Spain's Defense Ministry is facing 30 percent budget cuts.

Supersized Reward
The Cleveland man who famously put down his Big Mac to save the three women held captive for a decade will never have to worry about a burger again.
(BEGIN VIDEO CLIP)
CHARLES RAMSEY: I'm eating my McDonald's,' I got the day off from work so naturally you're doing nothing. I came to the front door and looked at her. She said, 'My name is Amanda Berry. Please get me out of this house.'
(END VIDEO CLIP)
Well, after all that, Charles Ramsey is being given free burgers for life. His colorful account of how he answered Amanda Berry's calls for help earlier this month made him an Internet hero.
Now more than a dozen local Cleveland restaurants are offering him free hamburgers whenever he wants them.
McDonalds has pledged to give Ramsey free burgers for one year.
Cameras Love Him
And finally, Russian President Vladimir Putin is a frequent topic here on the Grapevine for his unique style and unusual pictures.
But he may have some competition from a fellow Eastern European leader.
The president of Chechnya is an Instagram sensation.
President Ramzan Kadyrov has 143,000 followers on the photo sharing site.
He posts pictures of himself with his family; entertaining celebrities like Steven Seagal; cuddling with large cats; chasing an ostrich.
He even documented a recent trip to the dentist.