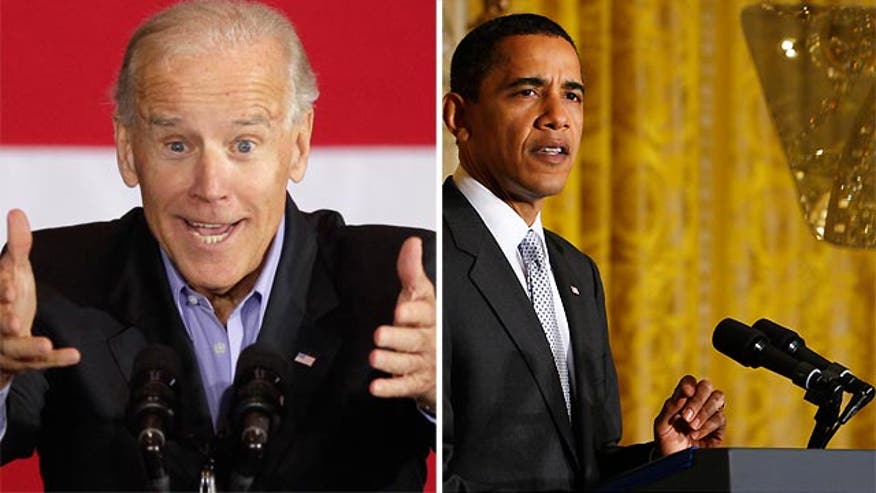 Now some fresh pickings from the Political Grapevine...
Hasan Fires at Attorneys
The man charged in the Fort Hood shooting -- Nidal Hasan -- has fired his attorneys and has told the military judge he wishes to represent himself.
He goes on trial this summer for the 2009 army base shooting spree that killed 13 and injured 32.
KXAS TV reports that while sitting in jail, Hasan has been paid more than $278,000 taxpayer dollars.
Under the military code of justice, a suspect's salary cannot be suspended until he is found guilty.

Meanwhile, many of the victims of that shooting are struggling to receive their wages.
The Pentagon classified the attack as "workplace violence" not a combat-related or an act of terrorism.
That means the injured are not eligible for combat pay, or Purple Heart retirement or medical benefits.
This week, Congressman Frank Wolf of Virginia introduced an amendment to change that.
Design Flaw
Parade magazine is apologizing for its unfortunate choice of images in a story profiling an award-winning Navy chef.
This graphic accompanied the feature on Senior Culinary Specialist Derrick Davenport.
But U.S. Naval Institute News reports some of those boats mixed in with kitchen utensils and gadgets are actually Nazi battleships from World War Two.
On the top is the ship from the Parade article, on the bottom the German battleship Tirpitz.
In September, you may remember, a tribute to the U.S. veterans at the Democratic National Convention in Charlotte featured Russian warships.
Manners of Speaking
And finally, Vice President Joe Biden verbalized what many have surmised for some time, the president and his VP have very different styles when it comes to public speaking.
Well, last night, Biden asked that a teleprompter be removed before speaking at a Jewish American Heritage reception.
Quote -- "You can't tell Barack that the teleprompter's down" he joked. "The standing joke in the office is Barack's learning to speak without a teleprompter; I'm learning to speak with one,"
Biden is known for delivering the occasional long-winded or rambling speech. While the president has been criticized for frequently using a teleprompter for remarks other presidents may have ad-libbed.
CBS's Mark Knoller, who keeps tabs on these things reports the president used a prompter 699 times during his first four years in office.