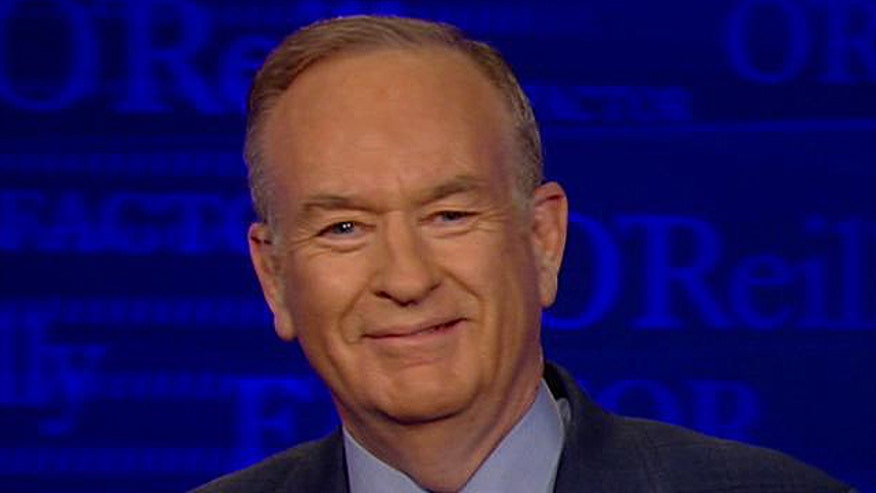 By Bill O'Reilly
The Obama administration has trouble on three fronts as you may know. The IRS illegally investigating conservatives; the assassination of Libyan Ambassador Christopher Stevens still not defined after eight months; and the Justice Department secretly obtaining the phone records of some journalists.
Today, the President met with the Turkish Prime Minister who looked a little confused and then answered questions about the three controversies. We begin with the IRS deal.
(BEGIN VIDEO CLIP)
OBAMA: I'm outraged by this in part because, look, I'm a public figure. If a future administration is starting to use the tax laws to favor one party over another or one political view over another, obviously we are all vulnerable.
(END VIDEO CLIP)
O'REILLY: Ok. Mr. Obama fired the IRS acting director last night and replaced him today with another bureaucrat. But there is deep suspicion in some circles that the liberal Obama administration created an atmosphere where far left zealots in the IRS were basically unsupervised. They could do what they want.
That's a hard charge to prove but, there is no question that Mr. Obama's administration is ideological. Thus, suspicions run deep.
Today, Mr. Obama pledged a big IRS clean-up.
(BEGIN VIDEO CLIP)
OBAMA: We will be putting in new leadership that will be able to make sure that following up on the IG audit, that we gather up all the facts that he we hold accountable those who have taken these outrageous actions.
(END VIDEO CLIP)
O'REILLY: Of course, the President had to say that. What's he going to say? I'm not going to do anything. I'm not going to fix it. I don't care. He had to say that. But again, there is suspicion because after eight months the Benghazi deal still has not been fixed. And today the President fell back on an old canard.
(BEGIN VIDEO CLIP)
OBAMA: I'm calling on Congress to work with us to support and fully fund our budget requests to improve the security of our embassies around the world.
(END VIDEO CLIP)
O'REILLY: And you may remember that Senator Barbara Boxer and some other Democrats blamed Benghazi on the fact that Republicans want to cut spending. The "Washington Post" looked at that charge and found it completely bogus. The security screw up in Libya was solely the fault of bad management in Washington.
Why Mr. Obama would want to revisit the spending deal is a mystery tonight.
The President is on more solid ground, I should say, when he speaks about the Associated Press controversy. There are about 20 phone lines secretly scrutinized by the Justice Department. Not tapped. All right they just got the phone line records. And why did they do that? Here is what Mr. Obama said.
(BEGIN VIDEO CLIP)
OBAMA: When we express concern about leaks at a time when I've still got 60,000 plus troops in Afghanistan and I have still got a whole bunch of intelligence officers around the world who are in risky situations in outposts that in some cases are as dangerous as the outpost in Benghazi, that part of my job is to make sure that we're protecting what they do.
(END VIDEO CLIP)
O'REILLY: But "Talking Points" believes that's a legitimate concern; that the war on terror, covert operations have to be protected to some extent. If the press prints everything, some of our people will die.
But there is always the abuse of power question. Did the Justice Department go too far with the Associated Press? We won't get an answer from the Attorney General. He says he doesn't know anything about it. He has recused himself.
The assistant attorney general still has not been forced by President Obama to say what he knows and therein lies the problem. The President should be a problem solver. He has the authority to make his people talk. Get them out there. Stand next to them.
If there is a legitimate reason to pull the phone records of reporters, then, in a general sense tell us what that reason is the story is over. If there is a legitimate reason not to provided added security in Libya, tell us the reason.
On the IRS front, please explain why the IRS director lied to the country in November and how that department could get so out of control. It's a sad fact of life that politics almost always intrudes on leadership.
Instead of really solving problems President Obama and most every other modern president tries to deflect them. Mr. Obama did that again today when he put a happy face on the A.P. matter saying there should be new laws that protect reporters.
(BEGIN VIDEO CLIP)
OBAMA: To the extent that this case has prompted renewed interest about how do we strike that balance properly and I think now is the time for us to go ahead and revisit that legislation.
(END VIDEO CLIP)
O'REILLY: See what I mean? So the President now wants more protections for reporters, even as his administration rifles through their phone records. This is great. You know.
All right. This has been a tough week for the Obama administration and things will get even tougher if more whistleblowers emerge. Big mistakes were made on many fronts. In order to salvage his credibility Mr. Obama must be very aggressive in explaining to the American public exactly what happened and why it happened. And so far he hasn't done it.
And that's "The Memo."