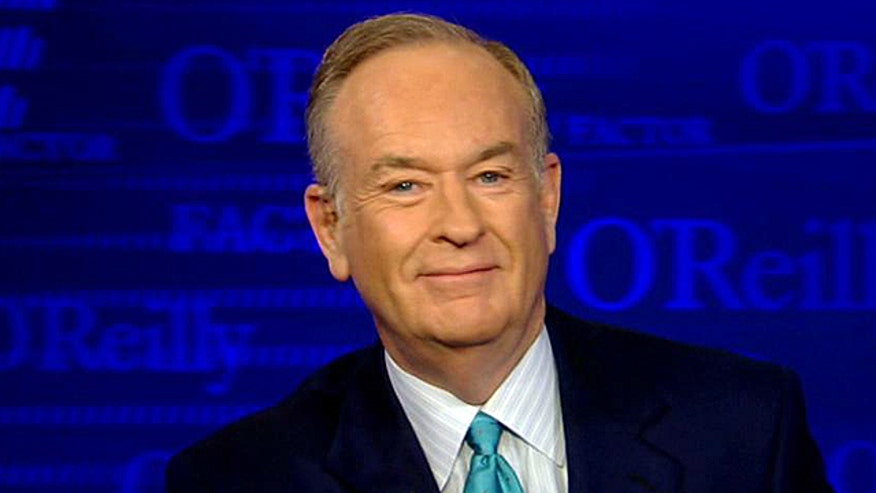 By Bill O'Reilly
We have a lot to tell you tonight. And it's kind of all over the place, I apologize in advance. Every year the White House Correspondents Association holds a dinner that raises money for kids who don't have very much money so they can attend journalism school.
This year Fox News White House correspondent Ed Henry, a good guy, was in charge. Henry did a very nice job raising about $300,000 for the students. As part of the event, President Obama gets to make fun of everybody, including himself.
(BEGIN VIDEO CLIP)
OBAMA: These days I look in the mirror and I have to admit I'm not the strapping young Muslim socialist that I used to be.
I know Republicans are still sorting out what happened in 2012. But one thing they all agree on is they need to do a better job reaching out to minorities. And look, call me self-centered but I can think of one minority they could start with. Hello! Think of me as a trial run, you know. And see how it goes.
This whole controversy about Jay-Z going to Cuba, it's unbelievable. I've got 99 problems and now Jay-Z is one. That's another rap reference, Bill.
(END VIDEO CLIP)
O'REILLY: Well, I must thank the President for the heads up. I'm sorry to say I am not down with the Jay-Z song "99 Problems." But if it's half as good as "Caramia" by Jay and the Americans I think I'm going to like it.
Then Conan O'Brien took to the podium.
(BEGIN VIDEO CLIP)
CONAN O'BRIEN, LATE NIGHT HOST: The demographics of this country have been rapidly changing over the past two decades and I look forward to hosting this event 18 years from now. Then my opening line will be [SPANISH] President Mario Lopez.
Hello to Fox News star Bill O'Reilly. Bill's become quite the author. He's had two recent best sellers "Killing Kennedy" and "Killing Lincoln." He also wrote a book that was not nearly as popular "The Natural Peaceful Death of Taft." What were you thinking? The truth is Bill O'Reilly, this is true, is now working on his next book due out this fall this time it's about the killing of Jesus. It will be the first time in history Jesus' death is blamed on Obamacare.
(END VIDEO CLIP)
O'REILLY: Wow, Conan, thanks for the publicity, man, nice of you. Watching that tape you may have noticed I was sitting next to Supreme Court Justice Antonin Scalia. That was fascinating but all off the record. What I can tell is you that Scalia is really a no spin guy, loves his country and has stayed true to ethnic working class roots in Queens, New York. He was giving me a bit of jazz about the "Killing Jesus" book but I'll win them over, I hope.
Then after the dinner the schmoozing began and I'm not very good at that and neither is Barbra Streisand who is at the dinner but everybody was kept away from her. I have to be honest I'm not getting the entire Streisand deal. Yes, she is a good singer, so what? But Ms. Streisand certainly the diva of the evening.
Most of the other celebrities were more down to earth. I met Katy Perry, very nice woman. Sophia Vergara, again, couldn't be nicer; and the actress Hayden Panettiere whom I once called a pinhead on this program. But she's not. She is very intelligent and well-spoken.
All right so that was that.
Now the serious stuff. The primary reason I went down to the big dog and pony show was to help Ed Henry and Fox News correspondent Jennifer Griffin. She is working with the Independence Fund to help U.S. military people who lost limbs in Iraq and Afghanistan. Some of them lost all four limbs.
We want to get these brave patriots this high tech marvel, it's called the Track Chair. It allows amputees the semblance of independence because the chair can go everywhere, into the woods, on the beach. It gives amputees a bit of control over their lives and lessens their dependence. That's crucial, crucial to these brave men and women. The chairs cost more than $10,000 each and Jennifer and I want to get at least 50 more of them.
So we have developed a program that could raise an enormous amount of money. I can't tell you about it right now, but it's a really interesting concept.
However, I had to get President Obama on board with that program and I did. Mr. Obama is going to help with the Track Chairs. Again, I'll give you the details a bit down the road.
Also, I got to go to the Washington Nationals game where they honor wounded U.S. military people at every game in the third inning and we salute their owner, Ted Learner a patriot for doing that. So all in all it was a very productive weekend in Washington, I can say.
There's been an enormous change since I began attending these dinners 15 years ago. Fox News now in the forefront of everything. TV ratings during the terror bombing proved that and certainly we were a force at that dinner.
But now, now we have even more of an obligation to use our power for the good of the nation. These Wounded Warriors who lost their limbs on the battlefield, we must help them. It's not an option. The high tech we have in this country is fantastic. And we will get those Track Chairs for those heroes. And that is really the most important thing that I can do and Fox News is helping me do it and Jennifer Griffin is a saint.
And that's "The Memo."