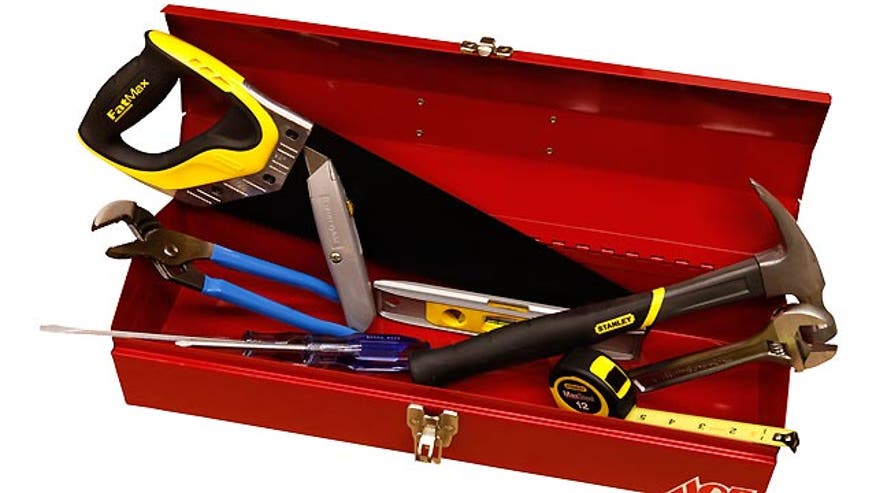 Now some fresh pickings from the Political Grapevine...
Voter Fraud
An Indiana jury has found that forgery put then-Senator Barack Obama on the ballot for the state's presidential primary in 2008.
Two Democratic workers were convicted of forgery and fraud for faking petitions necessary to get Senator Obama and Hillary Clinton on the ballot.
Two of the defendants' co-conspirators testified they were ordered to forge signatures in order to get the 500 names necessary from the second congressional district in Indiana.
Records show the Obama campaign turned in 534 signatures. Prosecutors allege that as many as 90 names were forged.
Weapons of Mass Instruction
A second grade teacher who was suspended for bringing weapons to class has filed a lawsuit against the Chicago School System because the weapons were common household tools.
Douglas Bartlett brought in wrenches, screwdrivers, pliers, a pocket knife and a box cutter for the lesson-- which is, he says, part of the curriculum mandated by the school system.
He says, he wanted to show students the proper use for the tools and make the lesson something students would remember.
Bartlett says the district's prohibition on weapons applies only to students and he stored the tools out of the reach of the children.
Riding in Style
And finally, the woman whose preferred mode of transportation costs $425 taxpayer dollars per trip.
A Charleston, South Carolina TV station reports 51 year old Audrey Ferguson repeatedly called for an ambulance apparently so she could get a ride downtown.
EMS officials say she called 911 at least 100 times in the last seven years to get a ride to the hospital.
But Ferguson often told nurses then she felt fine and left.
Ferguson told police she does not have a car and Medicaid covers her ambulance rides at $425 each.
The bill for what Medicaid does not cover goes straight to the taxpayers and Ferguson's bill is more than $400,000.