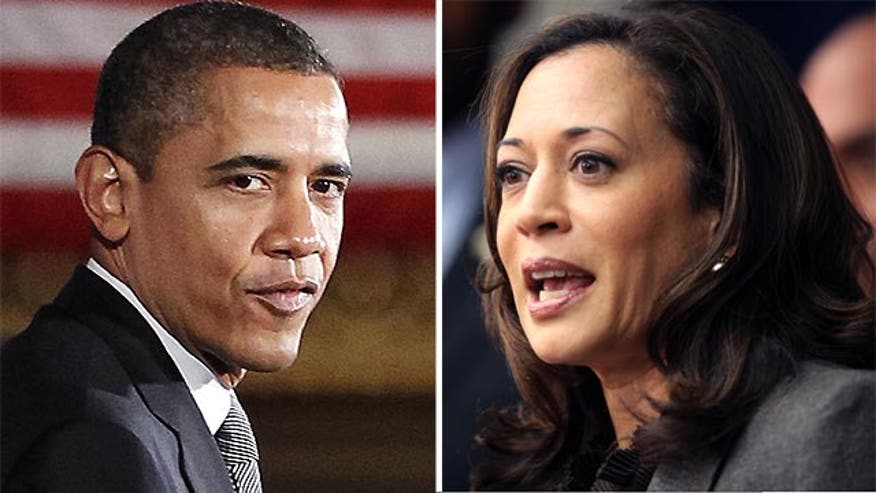 Now some fresh pickings from the Political Grapevine...
Sorry About That
President Obama says he's sorry for comments some are calling sexist.
Yesterday, at a private fundraiser, he called California Attorney General Kamala Harris -- quote -- "...brilliant, and she's dedicated and she's tough, exactly what you'd want in anybody who is administering the law...She also happens to be by far the best looking attorney general in the country."
Well, it was that comment that generated a lot of buzz. Jonathan Chait of New York Magazine writes -- "Women have a hard time being judged purely on their merits. Discussing their appearance in the context of evaluating their job performance makes it worse. It's not a compliment."
Other articles note that -- appropriate or not -- the president routinely refers to men as "good looking".
President Obama called Harris last night to apologize for any distraction his comment caused.
Where's the Stimulus?
The results are in, from a grant provided by federal stimulus money in 2009. And the total number of jobs created is zero.
Indiana University received almost $424,000 for a study on why some heterosexual men are not using condoms properly.
You might assume as a stimulus project the program would create jobs.
But Recovery.gov says no jobs were created or saved as a result of the program.
Flight Disturbance
Finally, some parents, concerned about a violent and sexually explicit in-flight movie led to a plane being diverted and the family getting kicked off the flight.
The Atlantic reports the parents asked if the film "Alex Cross" -- about the hunt for a serial killer -- could be turned off on the monitor in front of their 4 and 8-year-old sons.
They were told no.
They appealed to the captain, who did not respond.
The family tells the Atlantic the conversations were polite.
But an hour later, the flight was diverted due to security concerns.
The family was shocked to learn they were the security concern.
They were questioned and booked on another flight.
United Airlines tells Fox News it has since conducted a review of its in-flight entertainment.