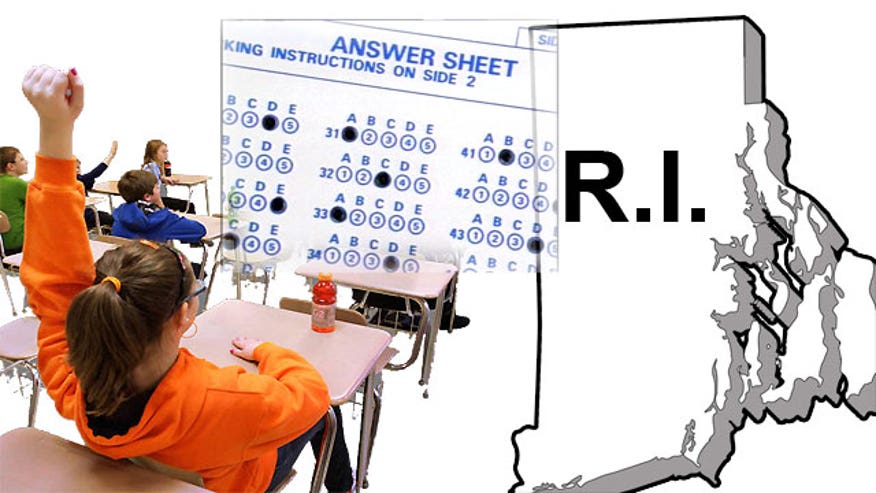 And now some fresh pickings from the Political Grapevine...
Turning the Tables
All those students who complain about how unfair standardized tests are?
Well, it turns out they may have a point.
Saturday, 50 attorneys, scientists, and elected officials in Rhode Island took the test required for high school graduation there.
Most of them said they thought they failed and they were right.
The Providence Journal reports 60 percent scored "substantially below proficient" on the NECAP test.
The Washington Post writes, the test was not created with the intention of being a graduation requirement, and was not designed to assess individual students.
Covergirl
Some Israeli officials are not happy that their foreign ministry chose supermodel Bar Refaeli as the face of a new international ad campaign for the very military she dodged serving.
Israeli law requires men to serve three years in the military and women to serve two -- a requirement Refaeli sidestepped.
Officials with the Israeli Defense Forces say using her for the campaign sends the wrong message to the country's youth.
Last night, Bar Refaeli told Israel's Channel Two she isn't losing any sleep over the criticism.
One Man's Trash
Tonight, proof that we should all spend a little more time looking for that diamond in the rough.
A family in New York bought this old bowl at a yard sale in 2007. They paid just three bucks for it.
Recently they took it to get appraised.
Yesterday, it sold at auction for $2.2 million.
Turns out, the bowl is from China's Song dynasty -- dating back to the 10th or 11th century.
The only other dish like it in the world is on display in the British Museum.
Fuel Flub?
One final note, a false start for President Obama when he arrived in Israel this morning.
His limo broke down at the airport. Israeli media report someone filled it up with diesel instead of gasoline.
The secret service disputes that and says diagnostic tests are ongoing.