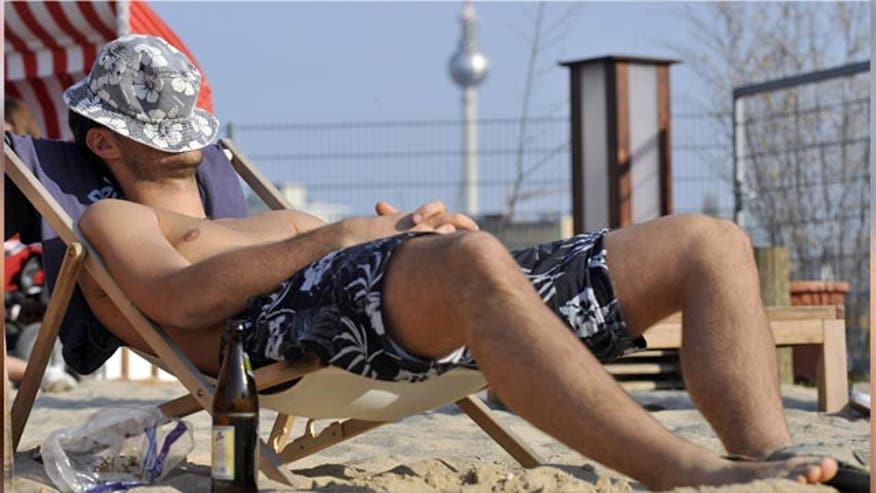 And now some fresh pickings from the Political Grapevine...
Request Denied
The federal government cited national security to deny information requests from the public more frequently last year than any other time since President Obama took office.
An Associated Press investigation found that more than 5,200 Freedom of Information Requests were denied -- or information was censored -- because of national security in 2012, compared to slightly more than 4,200 cases in 2011.
The government's response to such requests is frequently used to gauge transparency.
Overall, the government turned over requested files in 65 percent of the cases, which is about the same as the previous years of the Obama administration.
A Hard Knock Life?
Harry Potter, car magazines, Ocean Spray juice and fresh strawberries.
We are getting a glimpse into life inside Guantanamo Bay's Detention Center. It appears the detainees are enjoying some of the same perks Americans have become accustomed to.
The Daily Mail reports, for example, inmates are able to check out an array of items from the library including Road and Track magazine, and -- as we've reported here on the show in the past -- the Harry Potter DVD collection.
Meal time offers an array of choices based on dietary requirements and preferences including Ocean Spray juice drinks, fresh lemon to put on fresh fish, and fresh strawberries to go along with their iced tea.
Cupcake Wars
Finally, parents of a nine-year-old Michigan boy say the treat they sent to school for his birthday was censored.
The student's mother made cupcakes and topped them with little green army men. Her son likes the Army.
Well, the school said the toy soldiers were quote -- "insensitive" -- in light of the Sandy Hook shootings.
The boy's father told Fox News the figurines -- quote -- "...are representations of World War II soldiers -- our greatest generation. If they aren't allowed in our schools, who is?"