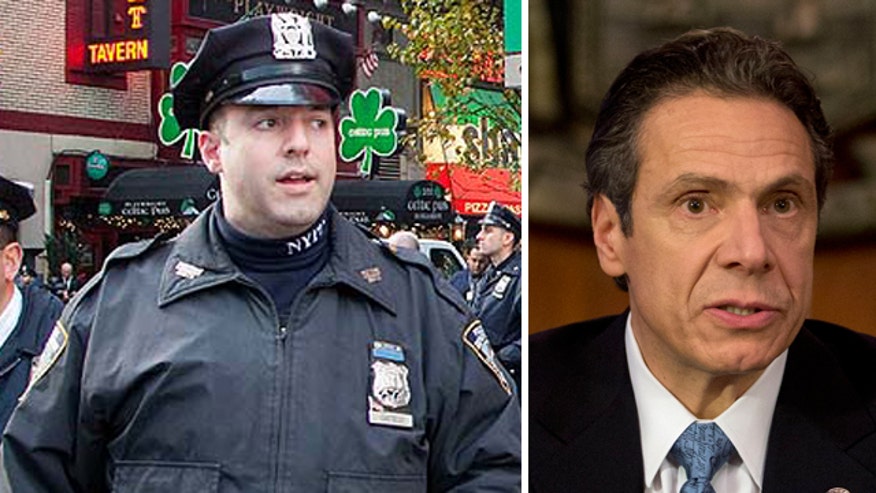 And now some fresh pickings from the Political Grapevine...
Hollow Point
New York's new gun law is so sweeping, that as written it would affect police officers.
The new rule -- which takes effect in March -- bans high-capacity magazines -- meaning more than seven rounds.
A local TV station reports there is no exemption for law enforcement. Most police officers carry handguns with a 15-round capacity.
A spokesman for the governor's office says some details are still being worked out and there will be an exemption eventually.
Revolving Door
A group that helped lay the groundwork for ObamaCare is sponsoring a symposium to train journalists to report on ObamaCare.
The Daily Caller writes, the Commonwealth Fund is holding the two day session hosted by the Society of American Business Editors and Writers.
It will offer specialized education in health care reporting and boost knowledge of the Affordable Care Act.
A former Obama administration official, who worked in the Health and Human Services Department, will be one of the speakers.
The Commonwealth Fund's current president is a former health care adviser to President Obama.
The group's analysis of the health care policies of President Obama and Republican challenger Mitt Romney was criticized for partisan bias.
Location, Location
Finally, we told you earlier, House Republicans are holding their annual retreat at Virginia's Kingsmill Resort -- which is located on the former site of Kingsmill Plantation.
National Review Online's Robert Costa says a source showed him today's schedule and shook his head in frustration.
It reads -- quote -- "10:15 a.m., Friday, Burwell Plantation, Coalitions - Discussion on Successful Communications with Minorities and Women."
One blogger noted -- quote -- "So that makes two Republicans who realize there could be a problem with 'optics' when the GOP holds a panel on 'successful communications' with minorities, at a plantation."