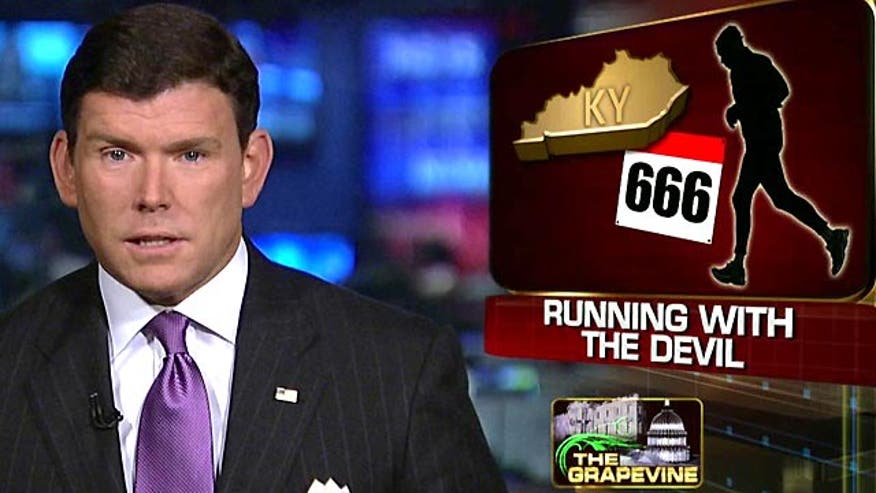 And now some fresh pickings from the Political Grapevine...
Even More People
The White House has quadrupled the threshold for signatures required on its "We the People" petition site -- in order to receive an official response from the Obama administration.
The new minimum, 100,000 signatures in 30 days.
That's up from 25,000 -- which was an increase over the original 5,000 signatures.
Some popular ones include state secessions like Texas and a plan to build a "Star Wars" Death Star -- which the White House says would cost $850 quadrillion.
The administration reports about two and a half million people joined the system in just the last two months of the year -- started 73,000 petitions -- and registered nearly five million signatures.
Solidarity
President Obama's official limousines will soon display the Washington D.C. license plate -- "Taxation Without Representation."
President Clinton highlighted the district's lack of statehood in 2000 when the tags were first produced but they were removed the following year when President George W. Bush took office.
The White House released a statement -- quote -- "President Obama has lived in the District now for four years, and has seen first-hand how patently unfair it is for working families in D.C. to work hard, raise children and pay taxes, without having a vote in Congress."
It is unclear if this newfound commitment will result in any policy initiatives.
Child's Play?
What was child's play for two six-year-old boys, apparently looked like a serious threat at a Maryland school.
Local media report parents are furious that the children were suspended after using their fingers to make imaginary guns while playing cops and robbers during recess.
Another child was suspended earlier this month for pretending to fire an imaginary gun more than once but the school reversed its decision after the parents appealed.
Game Change
Finally, the flu epidemic has resulted in a game change.
The Manhattan Soccer Club has banned high-fiving and hand shaking at all youth soccer games after Governor Andrew Cuomo declared a public health emergency.
The club now suggests that instead of shaking hands and high-fiving opponents touch elbows.