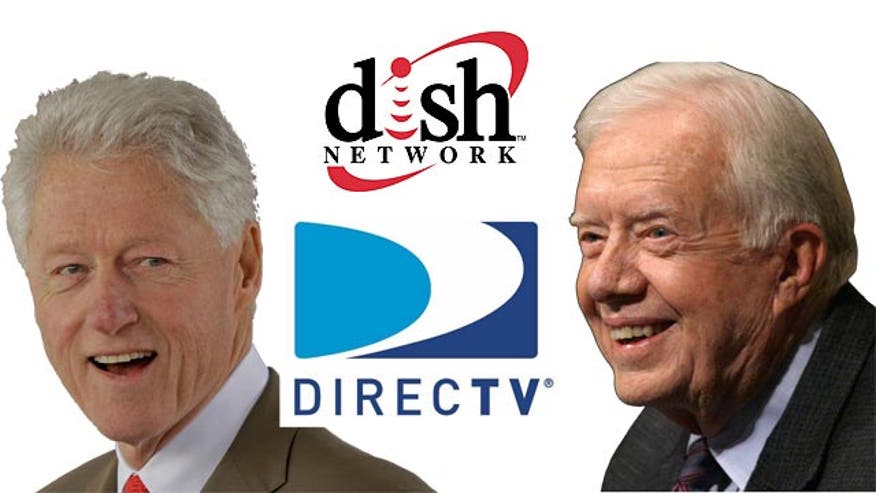 And now some fresh pickings from the Political Grapevine...
Revolving Door
Here's a case of the revolving door that might get your blood boiling.
The Washington Examiner reports -- the man who helped craft ObamaCare's regulations on insurers will now make a lot of money by suing insurers based on those regulations.
Jay Angoff is returning to a Washington-based law firm after three years as the first director of ObamaCare insurance implementation.
The Examiner notes -– quote -- "The trial lawyer's situation is a subset of the broader dynamic. Any congressional staffer or administration official makes himself more valuable to an industry by increasing government's role in that industry."
Your Tax Dollars at Work
The Daily Caller found some eyebrow-raising expenses of former presidents that you are paying for.
Bill Clinton wired at least 10 televisions in his offices to a premium suite of content from DirecTV --including HBO, Cinemax, and Showtime for $185 a month.
Jimmy Carter put at least two of his office televisions on the Dish Network -- good for $650 of programming last year.
Although these expenditures are consistent with current law, it is worth pointing out that Mr. Clinton has earned about $90 million for speeches since leaving office and Mr. Carter has taken in at least $7 million, mostly from 14 books he's written.
Not Just About Smartphones
President Clinton is also being called out for a statement at a consumer electronics show recently.
He said quote -- "Half of all mass killings in the United States have occurred since the assault weapons ban expired in 2005, half of all of them in the history of the country."
The Washington Post's "Fact Checker" looked at a recent book identifying 156 mass public shootings -- defined as four or more victims killed publicly within 24 hours. Since 2005 -- when the assault ban expired -- there have been 32. In other words, about 20 percent.
Do As I Say...
Finally, President Obama has spoken out for equal pay between men and women in the workforce, but his own White House does not, apparently, live up to that standard.
The administration's annual report to Congress indicates that while women comprise half of the 468 staffers, they make 13 percent less, on average, than their male counterparts.