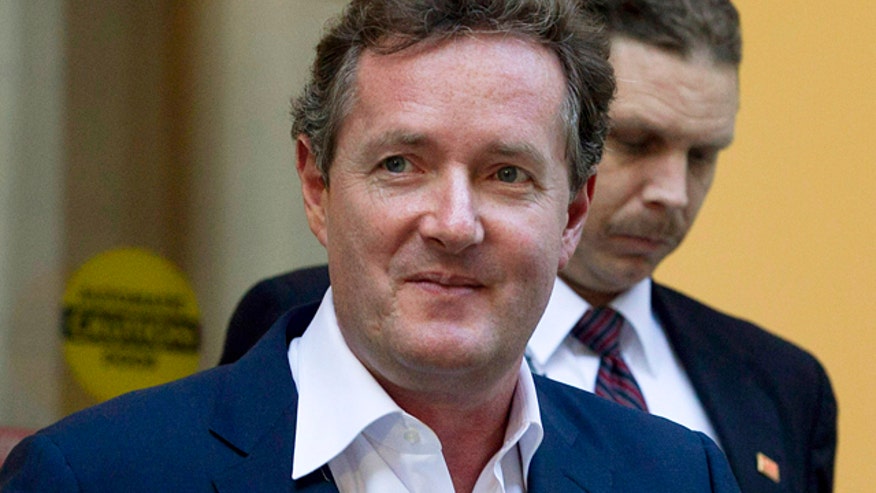 And now some fresh pickings from the Political Grapevine...
Hot Topic
Gun control has been a hot political topic in discussions following the tragic Newtown, Connecticut shooting.
Now, it appears a network news anchor is in hot water for a little more than just talking about the issue.
NBC "Meet the Press" host David Gregory could be in some legal trouble following his Sunday interview with NRA CEO Wayne LaPierre.
Gregory held up what appeared to be a 30 round gun magazine during the segment. The problem? That could have violated Washington D.C.'s gun laws which in part read -- quote -- "No person in the District shall possess, sell, or transfer any large capacity ammunition feeding device regardless of whether the device is attached to a firearm."
The Washington Post reports that NBC sought permission from authorities to use the clip but was denied.
D.C. Police Chief Cathy Lanier says -- quote --"We are investigating the incident to determine if the magazine was in fact real."
British Invasion
One loud critic of U.S. gun laws is CNN host Piers Morgan. However, some here in the U.S. are ready to send the British citizen packing.
Over 80,000 people have signed requests on the White House petition site to deport Morgan for engaging in a -- quote -- "...hostile attack against the U.S. Constitution by targeting the Second Amendment."
The White House requires 25,000 signatures to garner a response.
On Twitter, Morgan asked -- quote -- "If I do get deported from America for wanting fewer gun murders, are there any other countries that will have me?"
One of the Hosts of the BBC's car show "Top Gear" was quick to jump into the fray tweeting -- quote -- "Americans. It took us 40 years to get rid of Piers Morgan. Please don't send him back."
Making a List
Finally, a New York newspaper is facing some backlash for publishing the names and addresses of local gun permit holders in two counties and then posting that information on an interactive map.
The Journal News obtained that information legally through Freedom of Information Requests.
One gun owner argued that the fact that he has a firearm license should be private noting -- quote -- "Why do my neighbors need to know that? I am not a threat."
The newspaper defended its decision to publish the info -- quote --"The massacre in Newtown remains top-of-mind for many of our readers...[who] are understandably interested to know about guns in their neighborhoods."
The paper added an editor's note that the author of the article is a gun owner.