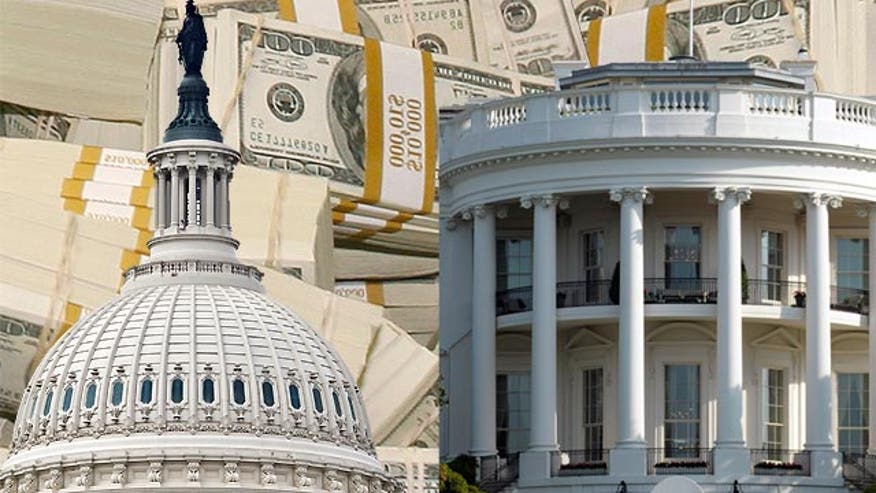 And now some fresh pickings from the Political Grapevine...
Safe and Sound
Americans think public workers are better paid and more secure and it turns out they are spot on.
A Rasmussen Reports poll found that nearly two-thirds of private sector workers across the ideological spectrum believe that.
Investors Business Daily notes that since President Obama took office the federal government has hired an average of 101 new employees each and every day.
A Cato institute report found that the average government worker makes $84,000 a year -- that's $32,000 better than private sector workers.
Irony
American battery maker A123 Systems -- given stimulus money intended to help it compete with Chinese companies -- is being sold to a Chinese company, pending approval from a U.S. bankruptcy judge.
The Wanxiang Group bid $257 million. The Energy Department here in the U.S. thinks for its $132 million investment it should get a share of the proceeds. The company from China disagrees.
A decision could be months away.
Juiced Up
Finally, it's like the seven second delay on steroids.
The State Department is reportedly considering drastically rewriting its rules on social media involving -- get this -- two days to review and approve a tweet.
The Washington Post says the move may be in the wake of a scandal revolving around a tell-all book though it's also worth noting that the U.S. Embassy in Cairo, Egypt ran into trouble over a tweeted apology about that anti-Islam film that surfaced before the terror attack in Benghazi, Libya.