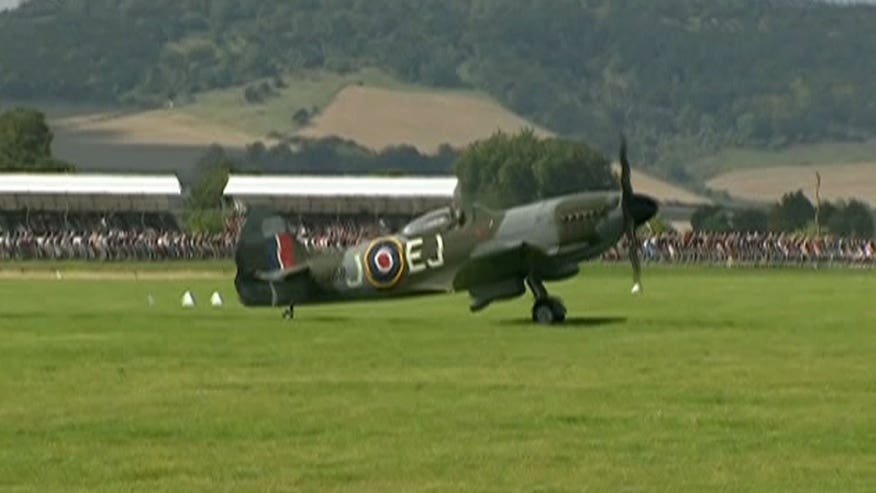 The U.K. commemorated the 75th anniversary of the Battle of Britain with a spectacular flypast of historic World War II aircraft Tuesday.
Sky News reports that 40 World War II Spitfire fighter aircraft took part in the flypast, along with Hurricane fighters and Blenheim bombers.
The planes took off in groups of four from Goodwood Aerodrome in West Sussex, according to the report, and flew across southern England, over towns bombed by Nazi aircraft during World War II.
Prince Harry, a guest of honor at Goodwood Aerodrome, gave up his seat in the flypast at the last minute after one of the Spitfires developed mechanical problems. His gesture meant that 95-year-old Battle of Britain veteran Tom Neil could still take part in the flypast.