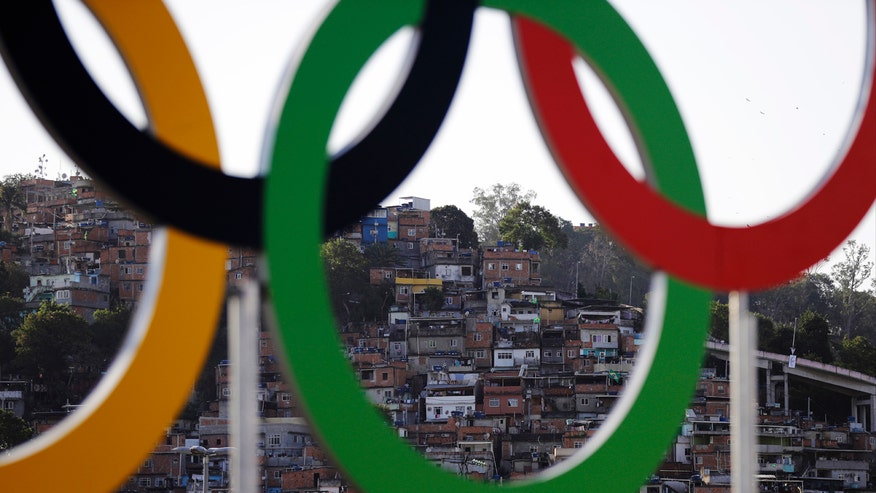 Two days before the release of a new report into Russian doping, the IOC on Wednesday extended the provisional sanctions imposed on the country over allegations of systematic cheating and cover-ups.
PUTIN HOPES FOR BETTER RUSSIA-U.S. TIES, JOIN EFFORTS IN ANTI-TERROR FIGHT
The International Olympic Committee executive board said the measures imposed on July 19 have been extended "until further notice."
The sanctions, originally designed to apply until the end of this year, were put into place following the first report by World Anti-Doping Agency investigator Richard McLaren that alleged state-sponsored doping in Russia.
ANTI-DOPING AGENCY TO RUSSIA: ACCEPT BLAME, STOP OBSTRUCTING
Under the measures, the IOC will not organize or "give patronage" to any sports events or meetings in Russia. In addition, the IOC urges all Olympic winter sports federations to "freeze their preparations for major events in Russia," including world championships and World Cups and "to actively look for alternative organizers."
The IOC executive board released a statement that set out its position ahead of Friday's release in London of McLaren's second and final report into the Russian scandal.
The Canadian lawyer's first report, issued in July, led WADA to recommend Russia's exclusion from the Rio de Janeiro Olympics. The IOC rejected the call, instead allowing international federations to decide which Russians could compete.
Friday's report is expected to focus on evidence of organized Russian doping centered on the Sochi Games, including allegations that tainted samples of Russian athletes -- including medalists -- were swapped for clean ones through a concealed hole in the wall of the drug-testing lab.
The IOC said the allegations "go to the heart of the Olympic Games and are a fundamental attack on their integrity."
The committee said "due process" must be followed, meaning McLaren's evidence must be evaluated and those implicated -- including athletes and the Russian Sports Ministry -- "have to be given the right to be heard."
Once the investigations are complete, the IOC will "take all the appropriate measures and sanctions," including disqualification of athletes from the games and exclusion of implicated officials, entourage or government officials from the Olympics, the statement said.
Outside of the Olympics, international federations have the authority to sanction athletes and their entourage and potentially suspend national federations, the IOC said.
McLaren's report will be sent to two separate IOC inquiry commissions. One is looking into the allegations of Russian state involvement in doping, the other is investigating the athletes and the doping samples.