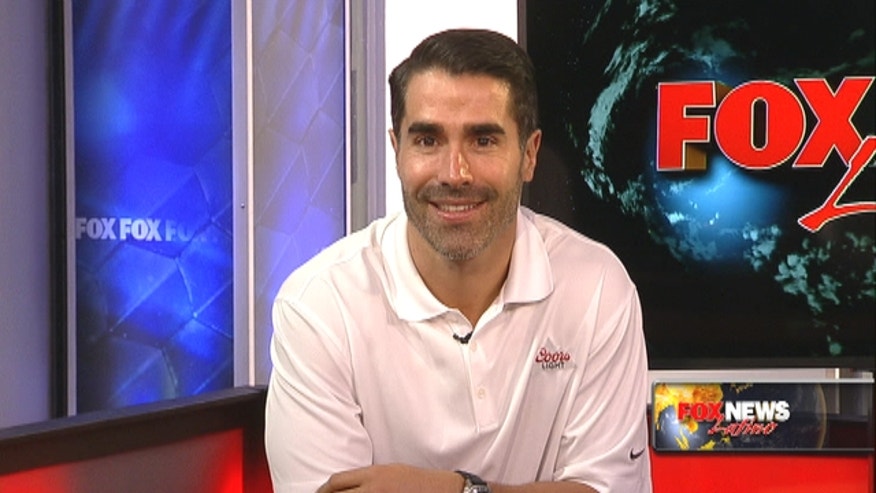 Former soccer star Juan Pablo Angel is of course rooting for his "Cafeteros" at this year's Copa America, but knows that teams from Mexico, Argentina and Brazil could make it very difficult.
"I honestly think that Mexico is a team that is going to do extremely well in this tournament," Angel told Fox News Latino on Tuesday. "I've seen them play ever since (manager) Juan Carlos Orosio took that team and they are going to do really well."
He added: "Then it's going to be the likes of Argentina – they are always in and out. Hopefully Colombia will do well. They got a great start against USA, but it's a very short tournament and the room for mistake is very, very small."
Angel, who played for the Colombian national team as well as Aston Villa in England and various teams in Major League Soccer, praised the impact Copa America will have on soccer in the United States.
"The growth of the sport in this country is spectacular," he said, "and how far it has come in the last few years – unbelievable."