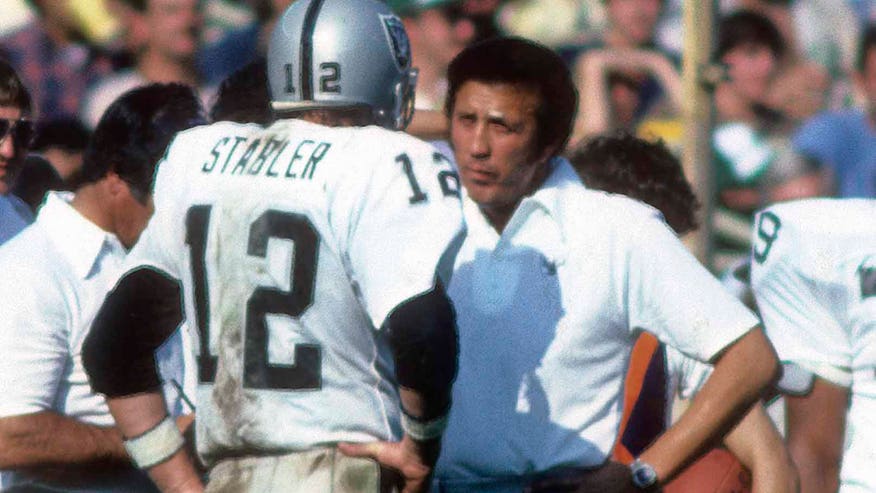 Four-time Super Bowl winner Tom Flores, the first Hispanic head coach in the NFL, told Fox News Latino he was surprised to hear that former Oakland Raiders QB Ken Stabler has been posthumously diagnosed with chronic traumatic encephalopathy, also known as CTE.
"He didn't show any symptoms as far as my understanding goes, until [doctors examined] the brain," said Flores, who coached Stabler in 1979. "Not like some other people who had symptoms prior to that. That in it of itself is a little disturbing."
The New York Times first reported that Stabler suffered from CTE on Wednesday. The disease is believed to be caused by constant blows to the head but can only be diagnosed posthumously. Stabler died last July from colon cancer and his brain was removed during autopsy, which showed the condition.
"Kenny was really good at hiding his symptoms from the girls because he didn't want them to worry," his longtime partner Kim Bush said in a video interview to the Times. "There were a lot of days he couldn't get away from the sound in his head. Headaches became a constant event for him."
Flores said he kept in contact with Stabler, whom he called "a good friend" and someone who always had a "burning desire to be the best and win." The Super Bowl winning QB clearly was also a private man even when it came to his colon cancer diagnosis.
"I was shocked when he died from the colon cancer, nobody knew," Flores said. "He wasn't going to tell anybody. He wasn't going to tell anybody at all."
Overall, Flores, who is now a radio analyst for the Oakland Raiders, believes the NFL is addressing the CTE issue.
"It's brought a lot of awareness to the world and the NFL is doing the best they can to see what they can do to change the atmosphere," he said.
Tom Flores will be the subject this Saturday at 2:30 p.m. of Fox Deportes' "Futuros y Leyendas" ("Future Stars and Legends") documentary show.