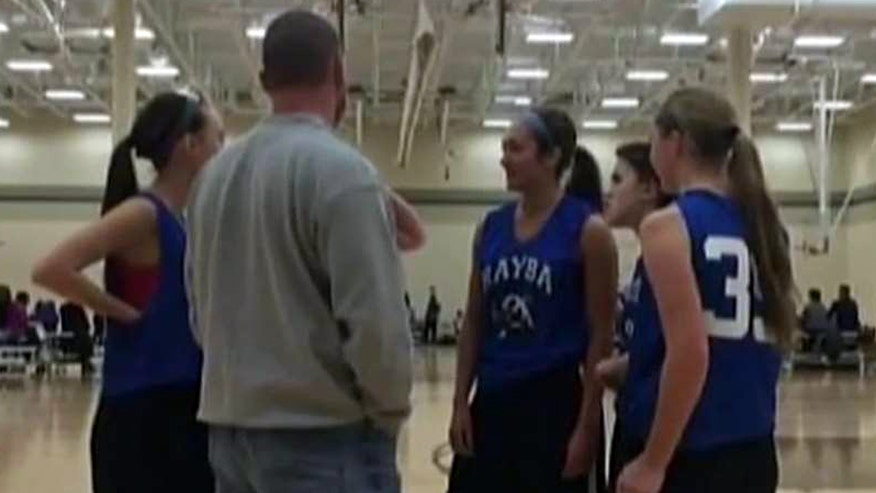 The coach of the Minnesota youth basketball team that has been ejected from the league for being too good said the league is not giving him any clear answers as to why the decision was made.
The Rogers Area Youth Basketball Association girls high school team was forced to the sidelines by the Northwest Suburban Basketball League -- and it's all because the team is 3-0, Fox 9 reported Saturday.
The decision was widely criticized and a meeting was called for Monday. The head of the association wrote that the decision was based on the fact that other teams did not want to compete with the team "due to the skill level."
The Star News reported that RAYBA issued a statement, saying, "We support this team and in no way are we cutting ties with them. We will find ways for them to continue playing the game they love."
Coach Jason Hanauska has maintained that the girls on his team grew up together and looked forward to playing with each other since they were children.
"This is absurd," parent Sherri Palmgren said earlier. "Do we take the (NFL's) Patriots or Cardinals, who are going to the championship game, and kick them to the curb because they're too good?"
The league ejected RAYBA just ahead of a showcase tournament this weekend, according to Fox 9.
"It was only about fun, not winning," Jenna Hanauska told the paper on Monday. "It was only ever about playing together one last time. Plus, most of the girls have not played in 3-4 years."