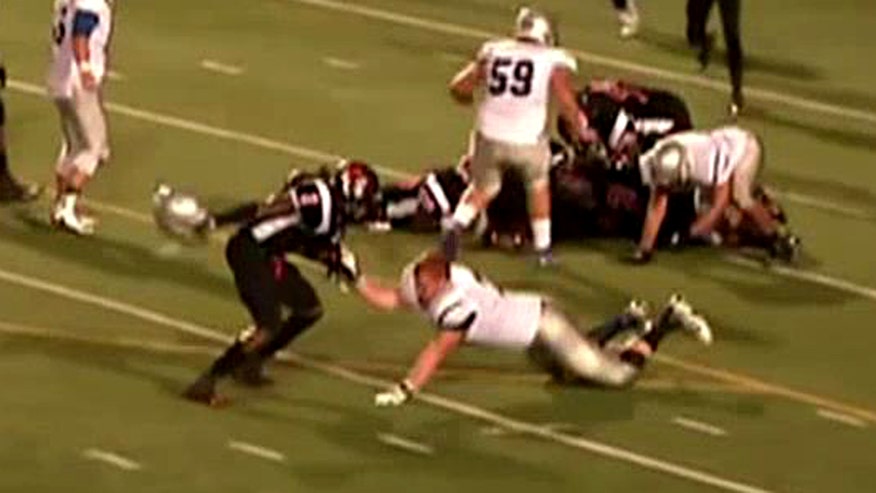 "Fox & Friends" just showed us another instance of violence on the high school gridiron.
This time it happened in New Jersey, when a defensive lineman ripped the helmet off of an opposing player and bashed him in the head with it.
The brutal attack by the Linden High School player was caught on camera during the September 11th game against Immaculata. The Linden player was flagged for a personal foul, but not ejected.
The Immaculata offensive tackle stayed on his feet despite the severe blow. He reportedly did not suffer serious injury, but did need 10 stitches after the game.
The Linden player, who has not been identified because he's a juvenile, could face criminal charges.
According to an NJ.com report Tuesday, the high school is still conducting an investigation and has not decided on a punishment.
In a similarly shocking incident in Texas one week before, two players appeared to intentionally target a referee, knocking him to the ground from behind during a play.