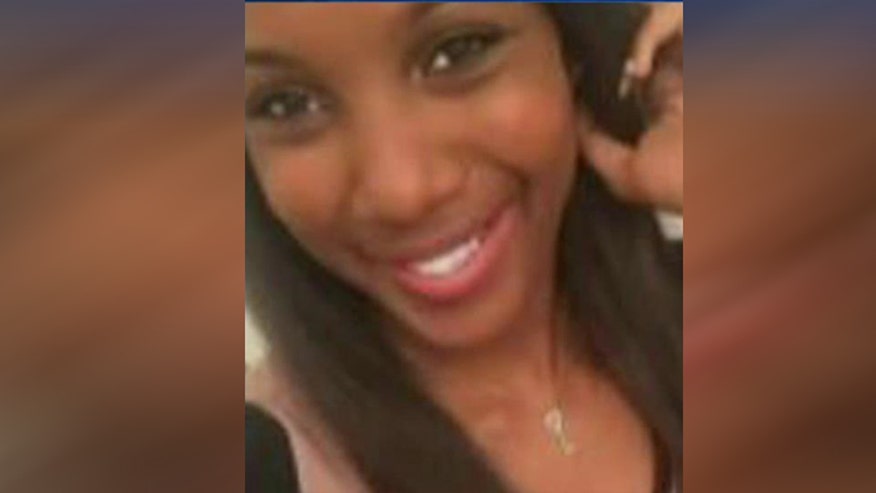 A 21-year-old star member of Syracuse University's track and field team has been found dead in a Times Square hotel, leaving her family stunned and her teammates devastated.
Sabrina Cammock, of Queens, N.Y., was found dead at 9:20 a.m. Saturday in a room at the Edison Hotel, according to police.
There were no signs of trauma and the medical examiner will determine the cause of death.
A police source told the New York Daily News that Cammock was on spring break and shared a room with a group of girlfriends after a night out.
"They all went to sleep," the source said, "and when they woke up, she didn't wake up."
Officials also said no drugs were found in the room to suggest an overdose.
"She's better than anybody you know," Cammock's cousin, Kemal Brown, 34, told the Daily News while standing outside the family's home in Jamaica Estates. "She's a baby and she's gone."
Cammock ran indoor and outdoor track at Syracuse for four years and competed as recently as last week.
In January's 2015 Upstate Challenge, Cammock placed second in the 60-meter dash. She also was among of team of track athletes that broke Syracuse University's 4x100-meter relay record last year, the Daily News reported.
Cammock was studying public health at Syracuse and the school confirmed her death Saturday.
Syracuse track and field coach Chris Fox said in a statement that the team is devastated by the loss.
"Sabrina was a wonderful and remarkable person and student-athlete," Fox said.
The Associated Press contributed to this report.
Click for more from the New York Daily News.