Spain will head to Brazil the defending World Cup champions for the first time in La Furia Roja's storied history and with an excellent chance of keeping the World Cup trophy in Madrid's hands.
Featuring a roster very reminiscent of their team in South Africa – Xavi, Sergio Ramos, Cesc Fàbregas, etc – the Spanish squad is made up almost exclusively of players from FC Barcelona, Real Madrid and the English Premier League, with a couple of Bayern Munich guys thrown in for good measure. Also returning is coach Vicente del Bosque, who under his tutelage has brought Spain's dynamic "tiki taka" style to the highest levels of international soccer.
Don't expect Spain's Cup campaign to be a cakewalk to Maracanã, however. Their opening match is against their 2010 championship match opponent, the Netherlands – who played them tough (read: thuggishly). Group B also includes a skilled Chilean squad, as well as the always physical Australia.
Spain has also proven less than unbeatable since winning the Euro Cup in 2012, stumbling in the Confederations Cup final to Brazil at Maracanã. Should La Furia Roja stumble and head to the knockout round in second place out of their tough group, their reward would be a likely Round of 16 match against Brazil. Yikes.
Players To Watch
Andrés Iniesta: If soccer teams had a point guard than Iniesta would be Spain's floor general. The midfielder helped lead Spain to its first Cup victory in 2010 and, even though he just turned 30 and had a so-so qualifying, Iniesta is one of the keys for La Furia Roja. Spain's Brazilian campaign isn't likely to end in victory if Iniesta doesn't shine.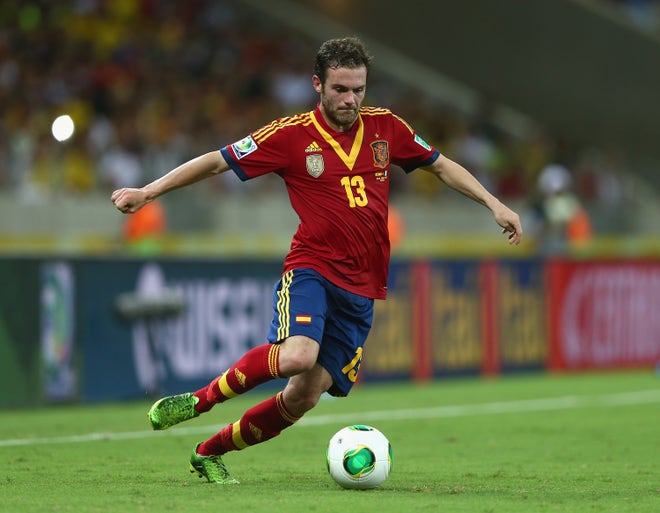 Juan Mata: The 26-year attacking midfielder has made himself known with solid performances at Euro 2012 (which Spain won) and with his new squad, Manchester United. The January transfer to Man U was a godsend for Mata, who started out 2013-14 with Chelsea, but soon found himself out of favor with Coach José Mourinho, who criticized his ability to drop back on defense. Mata has the ability to score as well as to create for his teammates with his ball handling abilities and great field vision.
Diego Costa: The Brazilian-born striker has blossomed into a star at Atlético Madrid and will be one of the most closely watched players at the Cup. That has little to do with his talent, however, and everything to do with him having played with the Brazilian national team as recently as March 2013. He joined the Spanish squad later the same year, after he had been granted citizenship. You can almost hear the jeering already.
Sergio Ramos: One of the Spanish team's mainstays from its run of major titles (the 2008 and 2012 Euros, 2010 World Cup), the Real Madrid defender is an integral part of Spain's defense, switching between right and center back. He's the youngest European player ever to amass 100 caps.
Iker Casillas: The greatest goalie that Spain has ever had between the posts. Casillas, 33, had a remarkable string of shutouts at international tournament finals – Champions League, Euro and World Cups – dating back to Real Madrid's 2000 Champions League title game against Valencia. But he has had some ups-and-downs since the 2010 Cup, including a 3-0 embarrassment against Brazil at the 2013 Confederations Cup. Worse new Madrid Coach, Carlo Ancelotti, made him the back-up to Diego López earlier this year. Now, he's been put back in place just in time for another Champions League final, this time with intracity rival, Atlético. Will his sheets remain clean through the summer?
Coach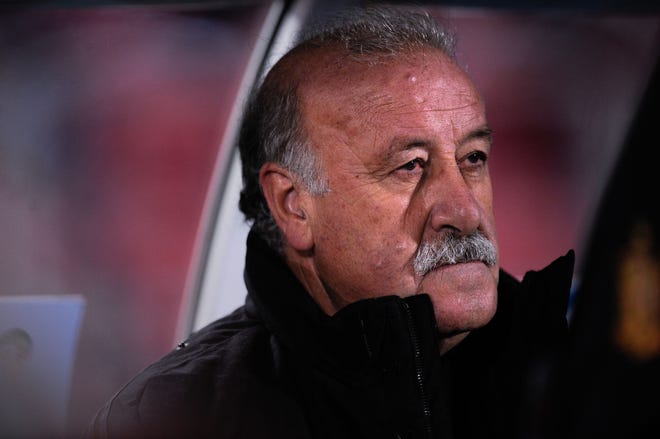 Vicente del Bosque: The 63-year-old has cast a long, championship-laden shadow over Spanish soccer. Del Bosque has led the country to 2010 World Cup and 2012 Euro titles along with a runner-up finish at last year's Confederations Cup. He recently signed a contract extension and will lead La Furia Roja through 2016. The loss to Brazil in the Confeds Cup stung, and del Bosque would like dearly to bring back the air of invincibility that surrounded Spain going into South Africa.
Group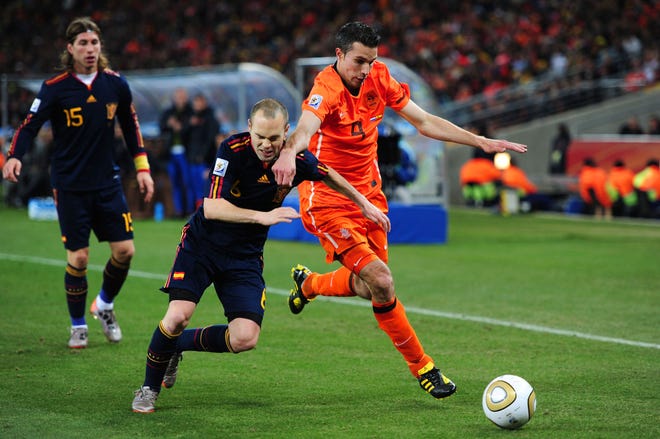 While Spain cruised through qualifying, the team's group stage may not be so easy. First off they have to faced off against the Netherlands, their foes in the 2010 final – who tried to slow the Spanish finesse game with thuggish play – and a squad that has high hopes this time around thanks to Manchester United's Robin Van Persie and Arjen Robben of Bayern Munich both attacking at top form. Group B also includes Chile, which has capable weapons in Arturo Vidal and Gary Medel, and Australia, which plays a physical, defensive game. Even so, the Spanish side is the class of the group.
Quirk
For all that Spain has produced some of the game's most storied players and has one of the best leagues in the world, the country never won a major tournament in its history until it took home the Euro Cup in 2008, which was followed by its first World Cup victory in 2010. Before that, Spain's best Cup result had been reaching the semifinals in Brazil in 1950. Look for something similar this time around.
Schedule
v. The Netherlands, Fri. June 13, 3 p.m., Salvador
v. Chile, Weds. June 18, June 18, 3 p.m., Rio de Janeiro
v. Australia, Mon. June 23, 12 p.m., Curitiba
All times Eastern
Follow us on twitter.com/foxnewslatino
Like us at facebook.com/foxnewslatino