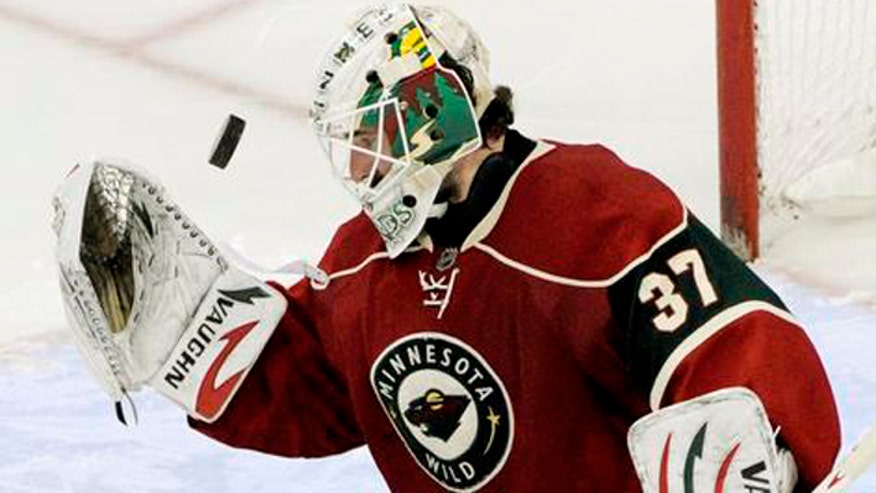 Minnesota Wild goaltender Josh Harding has been diagnosed with multiple sclerosis.
The Wild made the announcement Thursday and said he is undergoing treatment for the disease.
"Our thoughts and prayers are with Josh and his family following the news that he has been diagnosed with multiple sclerosis," said Wild general manager Chuck Fletcher in a statement Thursday. "Josh's competitive fire has led him to a successful career in the NHL and we know he will approach this new battle in the same manner."
Multiple sclerosis is a chronic, unpredictable disease of the central nervous system. It is thought to be an autoimmune disorder, which means the immune system incorrectly attacks the person's healthy tissue.
MS can cause blurred vision, loss of balance, poor coordination, slurred speech, tremors, numbness, extreme fatigue, problems with memory and concentration, paralysis, and blindness and more. These problems may be permanent or may come and go.
Harding posted a record of 13-12-4 with two shutouts and a 2.62 goals-against average in 34 games last season. He has appeared in 117 games over six seasons with the Wild.