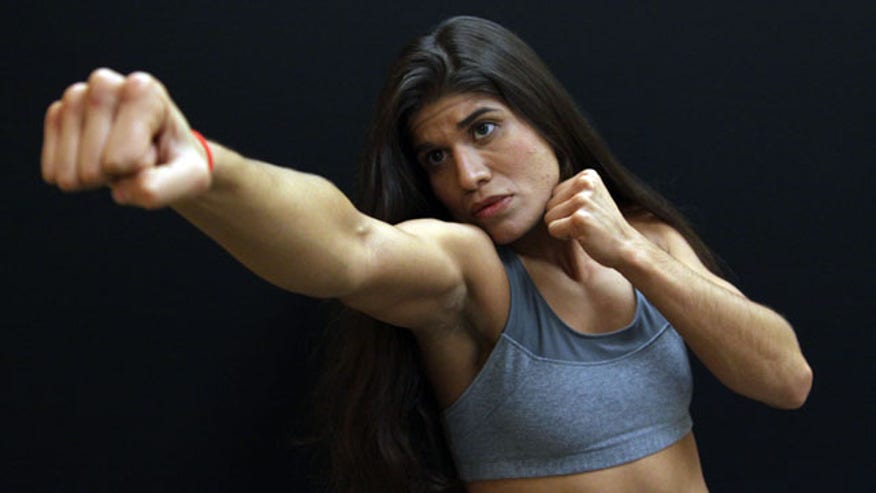 Two of Bellator Fighting Championships most prominent women fighters will finally face off inside the cage this summer.
On May 18, a long-awaited battle between No. 1 ranked women's 115-pound fighter Megumi Fujii and No. 2 ranked Jessica Aguilar will commence at Bellator 69 in Lake Charles, Louisiana.
"Jessica vs. Megumi is a fight between the two best female fighters in the world and we wanted to schedule it for quite some time," said Bellator Chairman & CEO Bjorn Rebney. "L'Auberge has been a tremendous host for us in the past, and with a fight of this magnitude on the card, I expect fireworks on May 18."
The night will also feature the finals of the $100,000 Bellator Lightweight Tournament, as well as a Heavyweight Tournament qualifier featuring Ron Sparks.
Bellator 69 will also host the finals of the Bellator Season 6 Lightweight Tournament. Currently, four men still stand in the tournament field, with Brent Weedman, Rick Hawn, Lloyd "Cupcake" Woodard and Thiago Michel all look to earn their title shot against reigning lightweight champion Michael Chandler.
Jessica Aguilar is on a four-fight win streak that includes victories over Lisa Ellis-Ward and Carla Esparza.
Aguilar has had her sights set on Fujii for quite some time.
"I am completely focused on becoming the best 115-pound female fighter in the world, and this fight with Fujii is going to go a long way in proving that," Aguilar said. "I can't fully put into words how excited I am to get into the cage with Fujii, and show everyone that I am one of the best female fighters in the sport."
For Megumi Fujii -- or "Mega Megu," as her fans call her -- the Japanese-born fighter is still looking for closure after her hotly debated split-decision loss at the hands of reigning Bellator Champion Zoila Gurgel. With three victories since the defeat, Fujii is looking to keep the momentum going with a dominating win against Aguilar at Bellator 69.
Fox News Latino spoke with Aguilar about women's MMA, Christiane "Cyborg" Santos, Gina Carano and more. Listen to the interview by clicking above.
**
*Please note the interview took place in February before the Tate vs. Rousey match up.
Follow me on twitter @MrVicGarcia