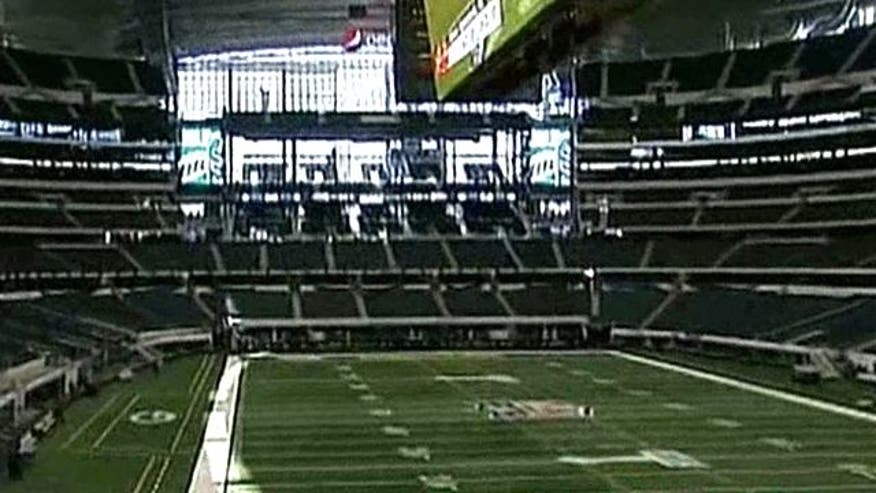 It may be tough times for millions, but for the National Football League it couldn't be better. The league is seeing record-breaking television ratings and rising revenues, leaving other American sports leagues behind the ball.
"The NFL is totally recession proof," said Fran Tarkenton, NFL Hall of Famer turned business-owner. "People are not going to give up football. Football is an American sport and look at the TV contracts."
Tarkenton is talking about NFL's renewed deals with the big four networks -- Fox, NBC, CBS and ABC's sister network, ESPN.
"The contract with all of the networks has been huge," said Georgia State University clinical assistant professor, David Nasser.
And the proof is in the ratings. Viewership is the highest it's been in decades. The Broncos-Steelers wildcard game on January 8 drew more than 42 million viewers.
"In a way it's a limited commodity," Nasser said. "How many football games are there in a season as opposed to a number of baseball games? If I miss one Falcons game, I'm missing a fairly large percentage of their games."
Tarkenton played the game for years, star quarterback for the Minnesota Vikings and appearing in three Super bowls, but he's not tired of watching. In fact, he watches religiously and says it's even more exciting than he remembers.
"Football ratings are off the charts," Tarkenton said. "The Super Bowl this year will be the highest rated show of the year -- maybe of all time."
Speaking of the Super Bowl, it is right around the corner. But don't worry if you're not sure where you'll watch the game. Chances are someone you know owns a massive flat-screen TV.
"I can enjoy football games to a greater extent without being there. In fact, I get a better view by watching them on TV and I get the replays," said Nasser. "People can watch the game on a huge screen in their home. What is it costing them? It's fairly cheap entertainment."
And what will you wear? Well, there's gear for that.
In 2010 alone, licensed NFL merchandise brought in nearly $3 billion in retail sales. If you're looking for anything from jewelry to jackets – you can find it with your favorite team's logo.
"It's not a necessity, I don't need to buy NFL paraphernalia," said Nasser. "There's a sense of identity -- oh you're a Falcons fan, too? Some of these teams also have certain jargon their fans use that is unique to that group so they create a community. It's not something that happens overnight."
The league has proven to strategically become one of most recognizable brands in the world -- and with no sign of calling a 'time out.'
"It will keep going up, up, up," Tarkenton said. "It's such an attractive game and television covers it. We can see it on television, we can see it on our mobile apps, we can see over the Internet. We can see it everywhere now. It is modern-day viewing and the NFL has leveraged that."
Elizabeth Prann currently serves as a Washington-based correspondent for Fox News Channel (FNC). She joined the network in 2006 as a production assistant. Click here for more information on Elizabeth Prann.