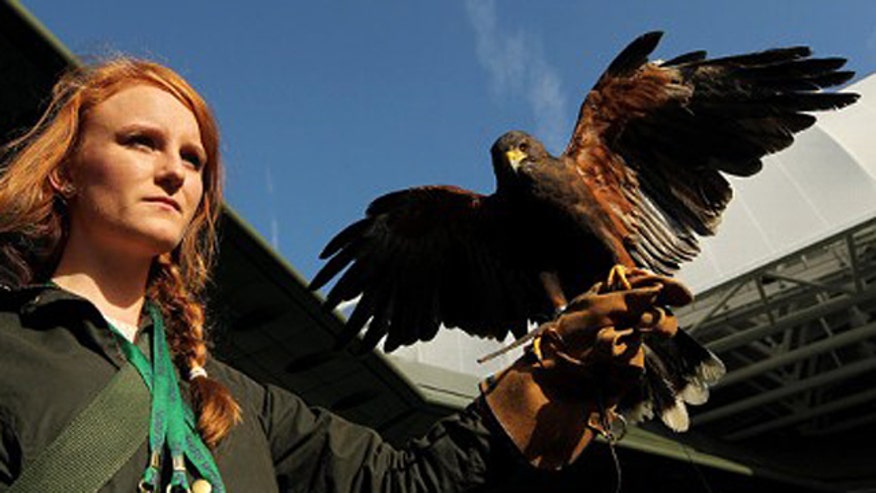 A Wimbledon-patrolling Harris Hawk named Rufus has upped his social media presence this week after taking part in an AMA on Reddit.
Technically, it was his handler, Imogen Davis, answering questions from Redditors - though Rufus does have his own Twitter account @RufusTheHawk.
Rufus is used as an environmentally-friendly and non-lethal method of bird control at some of England's most famous locations including Wimbledon's All England Lawn Tennis and Croquet Club and Westminster Abbey.
"Rufus is a six-year-old male Harris Hawk and he's employed by Wimbledon to scare away pigeons that may be tempted to interrupt these crucial tennis matches," Davis told FoxNews.com.
In her AMA, Davis answered questions from perks of the job to what it's like working with birds of prey.
Watch Fox on Reddit's full interview with Davis in the video above.