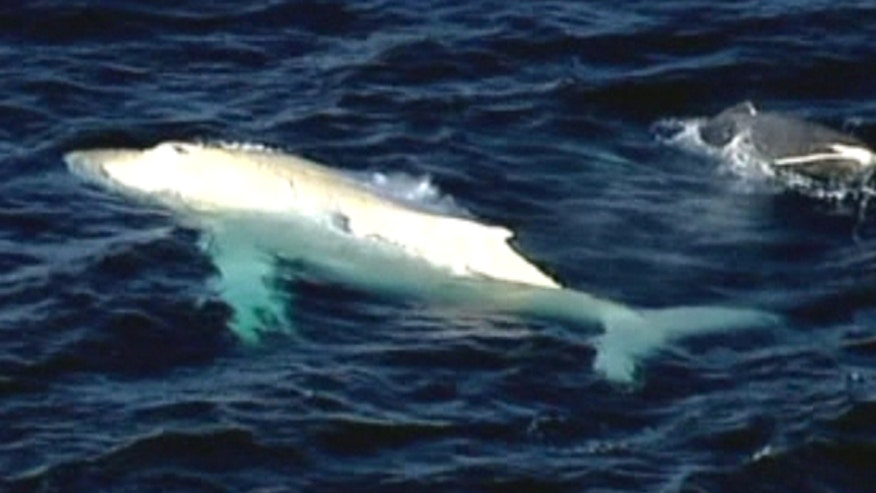 A rare albino whale was seen for the first time this year off the coast of Australia on Tuesday.
Nicknamed "Migaloo," the albino humpback was first spotted in 1991 and researchers have since tracked his movements.
Footage of the impressive sea creature was caught on a mobile phone's camera along the Green Cape in New South Wales. The sighting was confirmed by White Whale Research Center Oskar Peterson.
"He sort of glows in the water like a fluorescent blue," Peterson told ABC News Australia. "He's quite an amazing sight."
Migaloo was first thought to be one of a kind, but in 2011 whale watchers discovered another all-white humpback and nicknamed him Migaloo Junior.