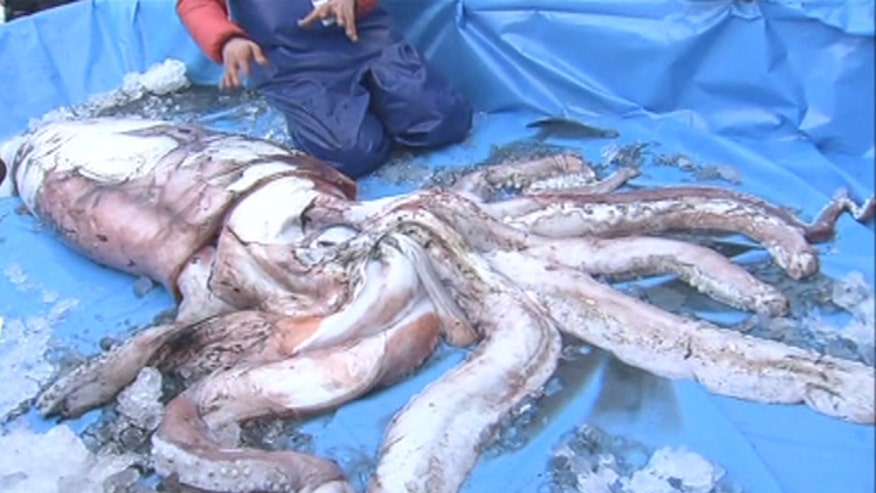 A 220-pound squid was caught alive off the coast of Japan.
Experts estimate that the squid, which was alive when trapped in the fishermen's net but died before reaching the shore, measured in at 26-feet long before losing its tentacles.
Local residents were reportedly trying to calculate how many people the massive animal could feed before it was discovered to contain too much ammonia to be edible.
The Associated Press reports the squid will be used for research.
The case follows reports of several giant squids found off of Japan's coastline.
Last Sunday, one squid was reported to have washed ashore on the beach in the city of Kashiwazaki.
Earlier this month, another pair of giant squids were found in fishing nets.