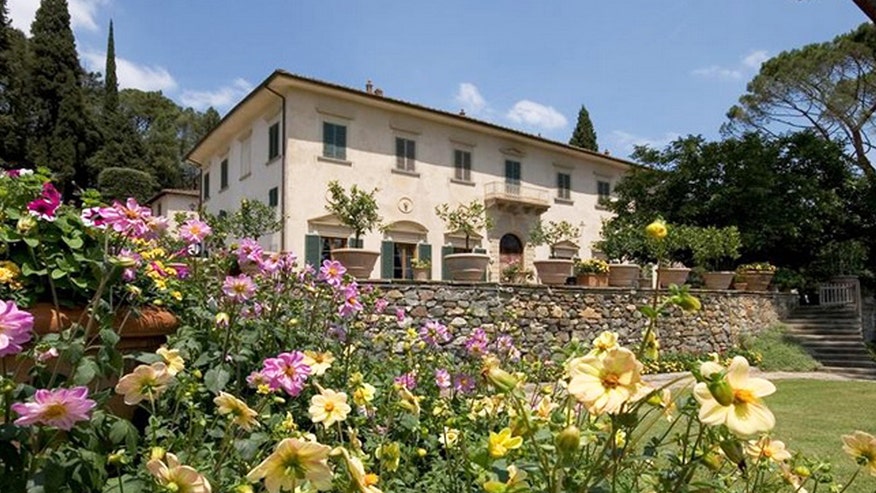 Each week FOXNews.com picks its Top 3 over-the-top luxury listings from Mansion Global.
This week we have a Hamptons mansion with a very fancy neighbor, a Brooklyn brownstone featured in "Girls" and the Tuscan villa of your dreams.
Plenty of us have wondered what it would be like to sit down for a beer with famed director Steven Spielberg. But wouldn't it be even better to live in his neighborhood?
If you have a spare $19.7 million laying around you could find out. One of this week's hottest listings just happens to sit right across the pond from Spielberg's own estate in East Hampton.
The five bedroom, two-story house has six full bathrooms and one partial bathroom. The property measures 12,400 square feet, and sits on a three acres with a rolling lawn and 408 feet on Georgica Pond.
There's also a heated swimming pool, and plenty of room to add a tennis court.
Also on the market this week is a gorgeous Brooklyn brownstone once featured in the hit HBO series "Girls."
You've seen the episode, the steamy one where Lena Dunham's character has a short-lived romance with an older man played by the actor Patrick Wilson.
But even if you aren't a fan of the show, you'll be a fan of the incredible property where it was shot with its beautifully restored five stories and seven bedrooms.
The current owner of the Fort Greene gem is the actor Billy Morrissette, who also appeared in the first season of "Girls."
Agents have been gushing over this 5,600-square-foot home, calling it a magnet for location scouts because of its large, airy rooms and the impeccable attention that's been paid to every single detail. It could be yours for just $5.6 million.
Finally, we have an enchanting 19th Century Italian villa in Tuscany.
To reach this beautiful property you'll first travel down a half-mile long private drive lined with stately cypress trees.
At over 25,400 square feet, the main villa has 10 bedrooms and eight bathrooms, as well as a mezzanine with two staff bedrooms and a bathroom. Secondary buildings have two apartments. The villa is designed in typical Tuscan style with green shuttered symmetrical windows and a distinctive terracotta roof.
The famed Italian landscape architect Pietro Porcinai designed the formal gardens surrounding the main house in the late 1950s and the large infinity outdoor pool has fabulous views across the rolling Tuscan hills and olive groves that stretch as far as the eye can see.
This peaceful rural Tuscan location is perfectly situated in the Chianti wine region with easy access to Florence, a quick 15 minute ride by car.
For more on our hot house pics and other stunning luxury properties check out Mansion Global.com.