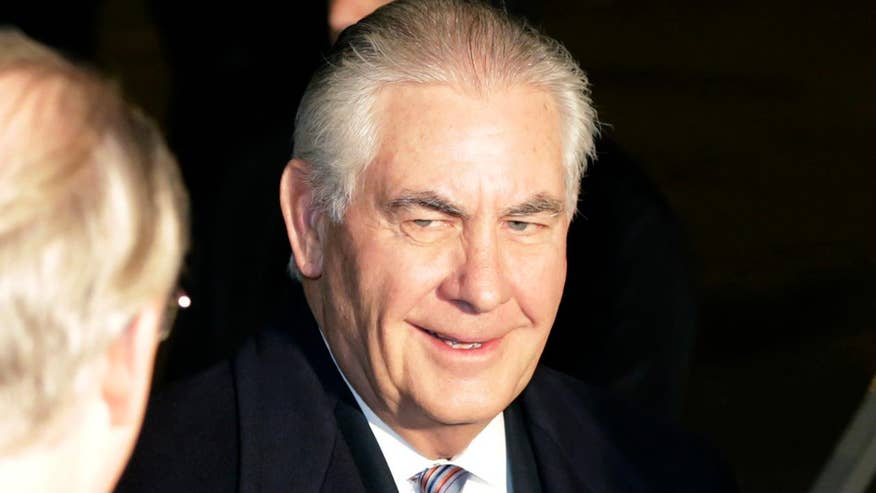 John J. Sullivan, a lawyer who served in the administration of President George W. Bush, will be nominated to serve as deputy secretary at the State Department, Fox News has confirmed.
His nomination is the first step made by Secretary of State Rex Tillerson to fill top leadership roles at the department.
Sources familiar with the decision say the exact timing of the announcement remains has not been decided.
Sullivan, 57, was initially chosen by the Trump administration to be general counsel at the Pentagon.
A partner in the Washington office of law firm Mayer Brown, he has held senior legal positions at the Department of Defense and Commerce.
Tillerson's first choice, Elliott Abrams, was rejected by the Trump White House.