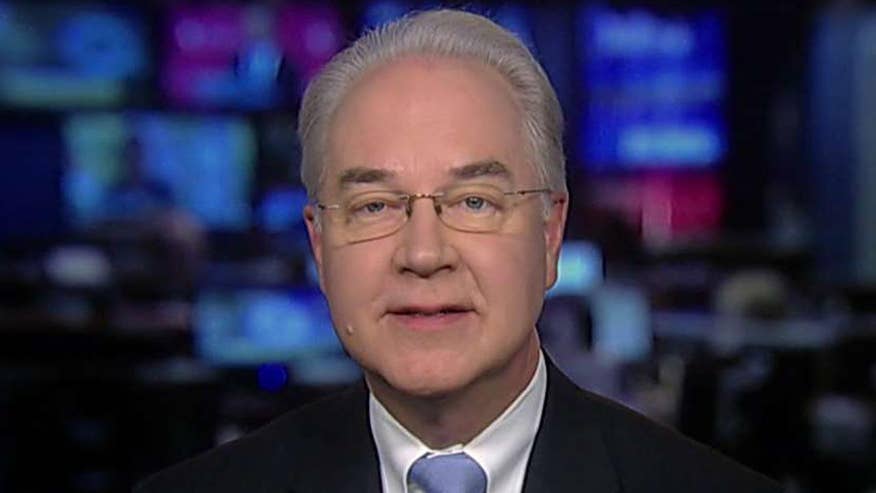 What you need to know before the House votes on GOP plan to replace ObamaCare
The White House and Republican Leadership in the U.S. House of Representatives announced they will not hold the vote on the American Health Care Act on Thursday night as planned, after they struggled to muster the necessary support.
Here's what you need to know:
What House Republicans Need
The party breakdown in the House is 237 Republicans to 193 Democrats, meaning Republicans need 216 votes
Only 21 Republicans can vote 'no' for the bill to pass with no Democratic support
House Speaker Paul Ryan told Fox News Wednesday that Democrats opposed almost every piece of the bill, and said "I don't think the people who created ObamaCare are going to be working with us to get rid of Obamacare."
House Minority Leader Nancy Pelosi, D-Calif., called the bill a "moral monstrosity"
White House
President Trump welcomed members of the House Freedom Caucus, the conservative bloc of House Republicans, to the White House on Thursday in an effort to sway members
Yesterday, more than 25 House Freedom Caucus members were leaning toward voting against the bill
Ryan called the president a "fantastic closer" who had whipped 10 member votes in favor of the legislation
But after the meeting, House Freedom Caucus members said they had not yet struck a deal
In the daily White House press briefing, White House Press Secretary Sean Spicer said that President Trump and members of the House Freedom Caucus have agreed that healthcare costs need to be lower
White House said they continue to see the number of healthcare bill supports rise and "that's a very positive sign"
Brooke Singman is a Politics Reporter for Fox News. Follow her on Twitter at @brookefoxnews.