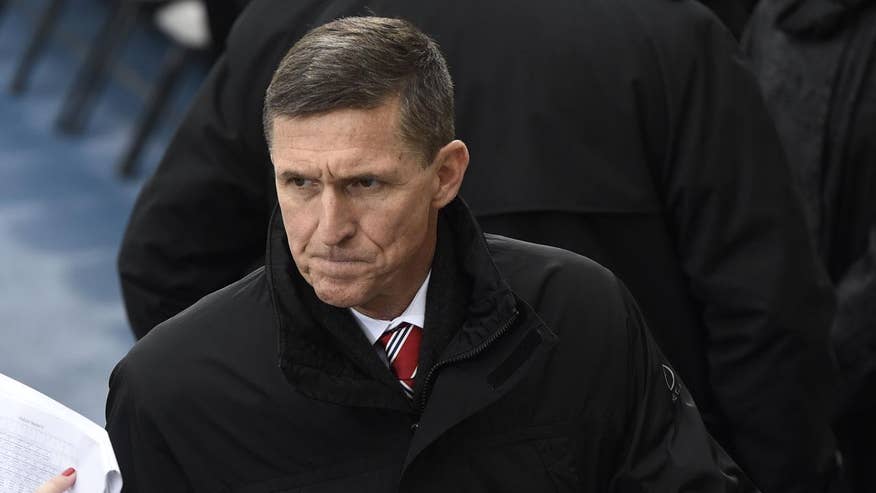 Federal investigators have found no evidence of any impropriety in a series of intercepted communications between President Donald Trump's national security adviser and the Russian ambassador to the U.S., a senior law enforcement source told Fox News Tuesday.
The findings related to the messages between Gen. Michael Flynn and Ambassador Sergey Kislyak were first reported by the Washington Post.
The source was quick to add, however, that a broader probe of the Trump's campaign ties to Russia is ongoing.
The conversations between Flynn and Kislyak took place in late December, around the time that then-President Barack Obama announced sanctions against Russia and expelled 35 diplomats in response to Moscow's meddling in the 2016 presidential election campaign.
Flynn had been investigated for the past five months as part of a broader probe of Trump campaign officials ties to Russia.
That investigation was initiated last spring and involves an interagency task force that includes representatives from the FBI, CIA, NSA and Treasury Department. At least three members of the Trump campaign were the focus of the investigation.
At one point in the larger investigation, the FBI requested four warrants from the U.S. Foreign Intelligence Surveillance Court, commonly known as the FISA court. At least one of the warrants was granted and at least one other was not. It is not known whether any of the warrants specifically dealt with Flynn's contacts with Russian officials, which escalated after the November elections.
On Monday, White House spokesman Sean Spicer said that the administration had not been informed of any particular investigation and would not interfere with any probe. Spicer added that Flynn told him Sunday night that Flynn and Kislyak spoke twice in late December.
During the course of those conversations, Flynn said the men exchanged Christmas greetings and discussed a Dec. 25 plane crash that killed members of a Russian military choir, peace talks in Syria and plans for a post-inauguration phone call between Trump and Russian President Vladimir Putin.
Matthew Dean is Fox News Channel's Department of Justice & Federal Law Enforcement producer. Follow him on Twitter @MattFirewall.
Jennifer Griffin currently serves as a national security correspondent for FOX News Channel . She joined FNC in October 1999 as a Jerusalem-based correspondent. You can follow her on Twitter at @JenGriffinFNC.